Apex Fire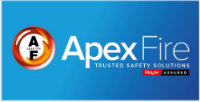 Apex Fire have a nationwide network on the Island of Ireland which is part of a larger group of companies known as the Moyne Roberts Group with companies operating in Northern Ireland & the rest of the UK, along with operations in Holland, Belgium & Germany.
Apex Fire provide high quality Moyne Assured products with expert credentials, coupled with a quality service provided each time. We specialise in delivering Installation's & scheduled services for Fire Detection, Protection products along with providing Fire & safety Training both classroom & online.
Apex Fire specialises in all types of Portable & wheeled fire extinguishers, Fire hose reels / cabinets & fire alarm / Emergency lighting systems. This can involve us doing a complete survey, followed by installation, commissioning & future servicing plans of these products to their relevant Standards.
Apex Fire are at the forefront of developing relevant standards in its field at, national level, National Standard Authority of Ireland & European level as members of EUROFEU in making our own contribution to this important area in the business of fire safety.
See our One Plan on our website www.apexfire.ie for further details.
____________________________________________
Ardmac

Ardmac is an international construction specialist that delivers complex high value workspaces and technical environments.
We've been leading the way in specialist construction for over 40 years and we employ the brightest minds and the most advanced technologies.
Operating across Europe from our offices in Dublin, Manchester, Craigavon and Brussels, we employ over 300 staff,  providing specialist construction services to the commercial fit out, life sciences and data centre sectors, with in-house global capability to deliver projects to the highest standards. Ardmac's vision is to be the contractor of choice for clients and the workplace of choice for great people.
____________________________________________
BAM Ireland

Operating successfully for over 60 years in Ireland, the bedrock of BAM's ethos is to understand our client's needs and project requirements and our ability to deliver innovative, cost efficient solutions that that meet and surpass these requirements. Our track record for delivering large and small-scale projects within budget and ahead of schedule has enabled us to become one of Ireland's largest and strongest construction businesses.
BAM has collaborated with public bodies and private national and international clients and consultants to deliver landmark projects that support the development of Ireland and its economy.
Our services encompass every phase of the construction process, from development to design to construction and including finance, operation and maintenance. We are a leader in PPP and play a key role in providing Ireland's health, education, civic and transport infrastructure. BAM currently employs over 2,000 people directly and indirectly, with a turnover of €550M for 2018.
Our spectrum of construction activities include:
Building: Public& private building, PPP, FDI Facilities
Civil Engineering: Motorways / roads, structures, energy, marine and water & wastewater
Fit-out: Complex and phased works in live environments
Property: Development
FM & OM: Public and private buildings & infrastructure
Rail: Mainline, light rail & OHLE
M&E: Mechanical & electrical
____________________________________________
CIT Department of Construction and Stockil Continuous Improvement
Bio to Follow
____________________________________________
Cora Systems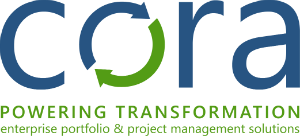 Cora Systems is a worldwide leader in providing enterprise project and portfolio management solutions to global organizations. Every day, over €15 billion worth of projects are managed on Cora PPM, supporting hundreds of thousands of users in 50+ countries. Headquartered in Ireland and with regional offices in Boston, Dublin and London, Cora Systems' client roster includes Allergan Pharmaceuticals, Boston Scientific, WSP, City of London, Honeywell Building Solutions, and CityFibre.
Cora PPM helps clients manage large-scale programs and portfolios of projects, giving project managers and C-level execs the control, governance and insight to make better decisions by:
• Digitizing & Streamlining Processes, surfacing information when and where it's needed
• Centralizing & Consolidating Systems, providing an immediate, fused view of project portfolios and deliverables
• Prioritizing Projects & Programs that align to strategy and provide ROI
• Doing More with Less by increasing efficiency, decreasing costs and automating workflows
• Powering Transformation by rolling out future proofed, strategically-aligned portfolios of projects using optimal resources and deliver maximum impact.
____________________________________________
Crystal Lean Solutions

For the last 12 years, we've worked with clients across a range of industries including Pharmaceutical, Food, Electronics, Medial Devices, Healthcare, Precision Engineering, SME's and Construction (LCi Commended). We provide tailored Lean solutions, bespoke training packages, mentoring, and coaching, to enable you to implement and sustain genuine business improvements.
Our team of consultants have backgrounds covering a diverse range of experience across multiple industries. This experience enables us to fully support you in your pursuit of excellence.
____________________________________________
DFM Systems

DFM Systems – your  extensive building user manual. Our intuitive software and expert led makes us Ireland's leading provider of Building Information Management.
DFM online platform offers a seamless transfer of information from design and construction to building owners and FM teams. Our team of specialised engineers gather, review and present key information, providing a comprehensive guide to operating and maintaining your building."
____________________________________________
DPS Group 

DPS Group is a global engineering, consulting and project management company, serving high-tech industries around the world. DPS delivers services for clients across the complete engineering and construction value chain including feasibility studies, concepts, consulting, architecture, engineering, procurement, construction management, commissioning, qualification and validation; as well as contingent staffing solutions.
DPS applies its extensive Process Engineering expertise built over 40+years, as well as significant Lean Construction experience to assist our clients in high-end process sectors such as pharmaceuticals, biotech, medical devices and semiconductors deliver their manufacturing facilities speedily, safely and cost effectively. What sets us apart are the partnerships we build with our clients through a fundamental understanding of their businesses and our own agility, flexibility, original thinking and our high-calibre people.
We have grown substantially in recent years and now employ over 1,400 people in our offices and on client sites in Ireland, Netherlands, Belgium, Sweden, Israel, Singapore, Switzerland, the United Kingdom and the United States.  For more information, visit www.dpsgroupglobal.com.
____________________________________________
Elk Recruitment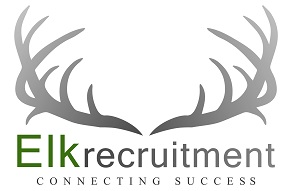 Elk Recruitment is an award-winning niche recruitment firm with offices currently in Ireland and the United Kingdom. Our core competency is the placement of permanent and contract mid to senior level professionals within the Fenestration, Facade, Window & Door, Curtain Walling, Roofing and Cladding, Fixings, Pressings, Sealants, Construction, Glass and Glazing industry throughout Ireland, United Kingdom, MENA region and the United States.
At our core, we are fully focused on the delivery of a value-adding service, a service that we know is relevant to the industries we work with.
Our in-depth knowledge, particularly of the façade industry, comes from having worked in senior positions for aluminium, glass & steel companies for over 16 years domestically and internationally. During this time gaining invaluable experience and insight into elements of the business such as Estimation, Design, Engineering, Procurement, Manufacturing and Project Management. This practical in industry senior experience coupled with a very strong academic background is what differentiates Elk Recruitment from its competitors in our chosen field.
We are an honest, reputable and knowledgeable company.
____________________________________________
Ermen Systems Ltd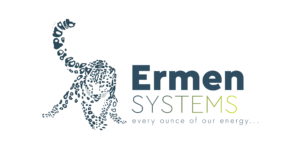 Ermen Systems will be exhibiting a range of innovative products and systems that contribute to Lean Construction, in the areas of Energy, Water and Environment.
These include:
Water: Corrosion and Limescale solutions through Non Chemical technologies
Pollution: Spill Containment and Pollution control utilising Solar technology
Pipe Systems: Bio-degradable, Toxin free polymers with extremely low smoke emissions and reduced labour
Energy: HVAC and Lighting
____________________________________________
Eversheds Sutherland

Eversheds Sutherland is Ireland's only full service international law firm providing expert legal services to a predominantly business client base across a broad spectrum of areas. Our partners and solicitors strive to work in a collaborative partnership with our clients to deliver premium legal advice on time, and within budget through our innovative project management structure which is unique among the legal profession.
We work with some of Ireland's largest, most successful and progressive companies as well as many exciting and innovative smaller companies. What is really important to us is that every client receives personal attention, dedicated service and the most appropriate integrated advice.
Being the Irish member of Eversheds Sutherland means we can provide a seamless service through our 66 offices and more than 200 relationship firms across Europe, the US, Asia, Africa and the Middle East. At local or international level, we aim to help all our clients in achieving their commercial objectives.
____________________________________________
Exyte

Exyte is a global leader in Design, Engineering and Construction of state-of-the-art high-tech facilities in the Life Science, Chemical, Food, Semiconductor, Science & Research and Data Centers sectors.
With more than 100 years of experience, we have developed a unique expertise in controlled, regulated and white space environments; servicing the most technological challenging manufacturing sectors.
As the global partner of choice for leading technology companies, we understand the specific challenges and demands of delivering advanced technology facilities while supporting our Clients to achieve their next technology facility in a lean construction environment.
Exyte will design and/or build the "best-fit" lean manufacturing facility and processing environment around your specific core requirements.
____________________________________________
Fluor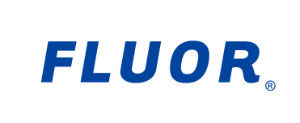 As one of the world's largest engineering, procurement, fabrication, construction and maintenance (EPFCM) companies, Fluor offers an unmatched diversity of experience along with a reach that spans the globe. For more than a century, Fluor has served our Clients by providing innovative and integrated solutions to deliver capital efficiency and project certainty. Since our first project in Ireland in the 1970s, Fluor is proud to have delivered a wide range of life sciences and advanced manufacturing projects during the past forty years. As leaders in lean construction, we are delivering  Integrated Project Delivery (IPD) project executions globally.
Our exceptional people, broad knowledge, agility, dedication to safety and vast network of resources enable us to fulfil this commitment every day. Our more than 56,000 employees in over 100 countries work collaboratively to tailor integrated solutions for our Clients that span the entire project life cycle.
Fluor is a FORTUNE 500® company, ranking No. 153 in 2018. Fluor has been listed on the FORTUNE® Magazine "World's Most Admired Companies®" list for 18 consecutive years and acknowledged as a World's Most Ethical Company® by Ethisphere for the past 12 years. We are proud to be an industry leader, recognised for the ability to successfully, ethically and safely execute projects around the world.
Contact number: +353-87-932-2722  
Web: www.fluor.com
____________________________________________
GRAHAM

GRAHAM is a privately-owned investment, development and construction company operating across the UK and Ireland.
With an annual turnover of £767M, we are a trusted delivery partner to a range of prestigious clients across a broad spectrum of sectors including urban regeneration, residential, commercial and retail.
Over 2,200 talented employees have cemented our position as an industry-leader on the national stage, reflected in our award of 'Building Magazine's 2017 Contractor of the Year (over £300m)' and our 16th place ranking in the annual Sunday Times Grant Thornton Top Track 250 (2017).
Our work connects communities, builds a better future and transforms and maintains the places where we live, work and relax.
It delivers lasting impact.
____________________________________________
IT Sligo

IT Sligo is Ireland's leading provider of online part time accredited education. Programmes include construction management, quantity surveying and its new Post Grad Cert in BIM and Lean Construction Management, which was nominated for the Irish Construction Excellence (ICE) awards.
____________________________________________
Jacobs 

Jacobs leads the global professional services sector delivering solutions for a more connected, sustainable world. With $15 billion in fiscal 2017 revenue when combined with full-year CH2M revenues and a talent force more than 77,000-strong, Jacobs provides a full spectrum of services including scientific, technical, professional and construction-and program-management for business, industrial, commercial, government and infrastructure sectors.
____________________________________________
John Sisk & Son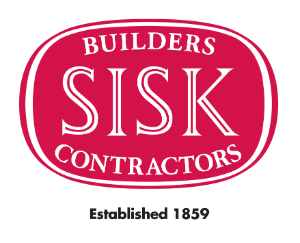 John Sisk & Son is an innovative, international, engineering and construction company. We are a progressive family owned business with long term vision, operating since 1859. Sisk is Ireland's No1 provider of construction services with extensive operations across Ireland, the United Kingdom and mainland Europe.
Sisk has the track record, scale and capacity to successfully undertake large, complex, multidisciplinary programmes and we are recognised by our global clients as world leaders in safe delivery.
Based on a strong financial platform, Sisk's strategy is to create value for our customers, partners and people through our technical knowledge, ability and experience to collaborate with our clients and suppliers to provide technical and delivery solutions in an open and can-do way to meet aligned objectives
We offer a full range of solutions where safety, innovation, quality, efficiency and value are integral to everything we do.
We deliver projects and programmes in key sectors such as Data and Technology, Pharmaceutical and Life Sciences, Infrastructure, Transportation, Healthcare, Commercial, Residential, Retail, Industrial, Leisure, Education and Energy.
Sisk employs 1,300 people across its operations in Ireland, the UK and Europe.
We focus on offering our people the best opportunities, developing them and provide a rewarding and fulfilling professional environment
We lead as a responsible business in our local communities and the wider industry. Our values guide our actions and our behaviours.
We invest heavily in our business, people, technology and innovation to drive the future growth and success of Sisk and safeguard our long term sustainability
____________________________________________
Jones Engineering

There are a few Irish companies that can trace their origins back to the nineteenth century. Founded in 1890, the company was built upon a culture of continuous learning and integrity, combined with a firm support and respect for employees, clients and the people who use our services. The firm has had a lifelong commitment to education and innovation. These values have been faithfully maintained and built upon.
Employing almost 3,000 people across 14 countries and with a turnover of almost €500m, the firm has invested heavily in LEAN starting with an initiative going back to 1999. To date, over 560 of our key personnel have been trained at third level up to and including Masters Level in Lean.
Jones Engineering recognises the benefits LEAN brings to our firm, our clients and the industry as a whole.
____________________________________________
Kingspan Insulation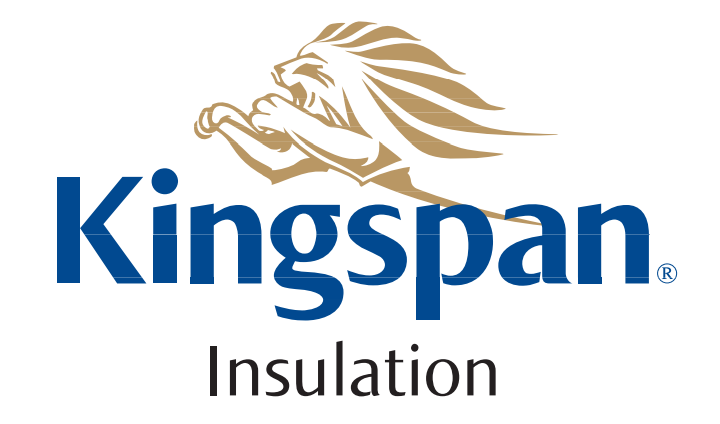 Kingspan is the global leader in high performance insulation and building envelope solutions. Improving building performance, construction methods and ultimately people's lives – that's what drives our teams across the world
+100 Manufacturing Facilities
+13,000 Employees Globally
+70 Countries
5  Divisions
The Kingspan Insulation World Class Operations Management (WCOM) Lean program was  started at the Pembridge Site in January 2010.
The primary driver was to reduce costs, increase plant reliability, improving the efficiency of the quality management, reducing the cost of failures, increase employee involvement, improve health and safety performance – in a structured and sustainable manner.
The first step was creating the reliable data streams to identify the main losses. Everything we do, we speak with data!
We Focus on Visualisation as a communication tool and on Involvement of Employees. Over 70% of operators are involved in continuous improvement.
In 2014 the program was expanded across the Insulation Division and renamed 'Kingspan Operational Excellence Model'. In Castleblayney we commenced our WCOM journey in 2014. In 2018, we achieved gold level.
____________________________________________
LBS Partners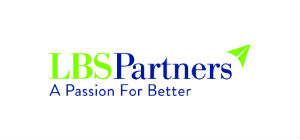 LBSPartners works with companies to help them make that shift from good to great. Providing the capabilities, training and systems they need to unlock Better in their environment – creating an efficient, successful and more profitable business.
Using Lean methodologies and industry best practices, and by sharing our collective experience – we'll partner with you on the road to Better. We'll use our proven LBS framework to develop process and people solutions specifically designed around your unique challenges. Using our hands-on, data-based and results-driven approach, we'll work alongside you to guide you through each step of the process – to meet and exceed every goal.
And most importantly, we'll make sure the improvements we unlock are sustainable – continuing and growing beyond our involvement with you.
____________________________________________
Levelling Equipment Services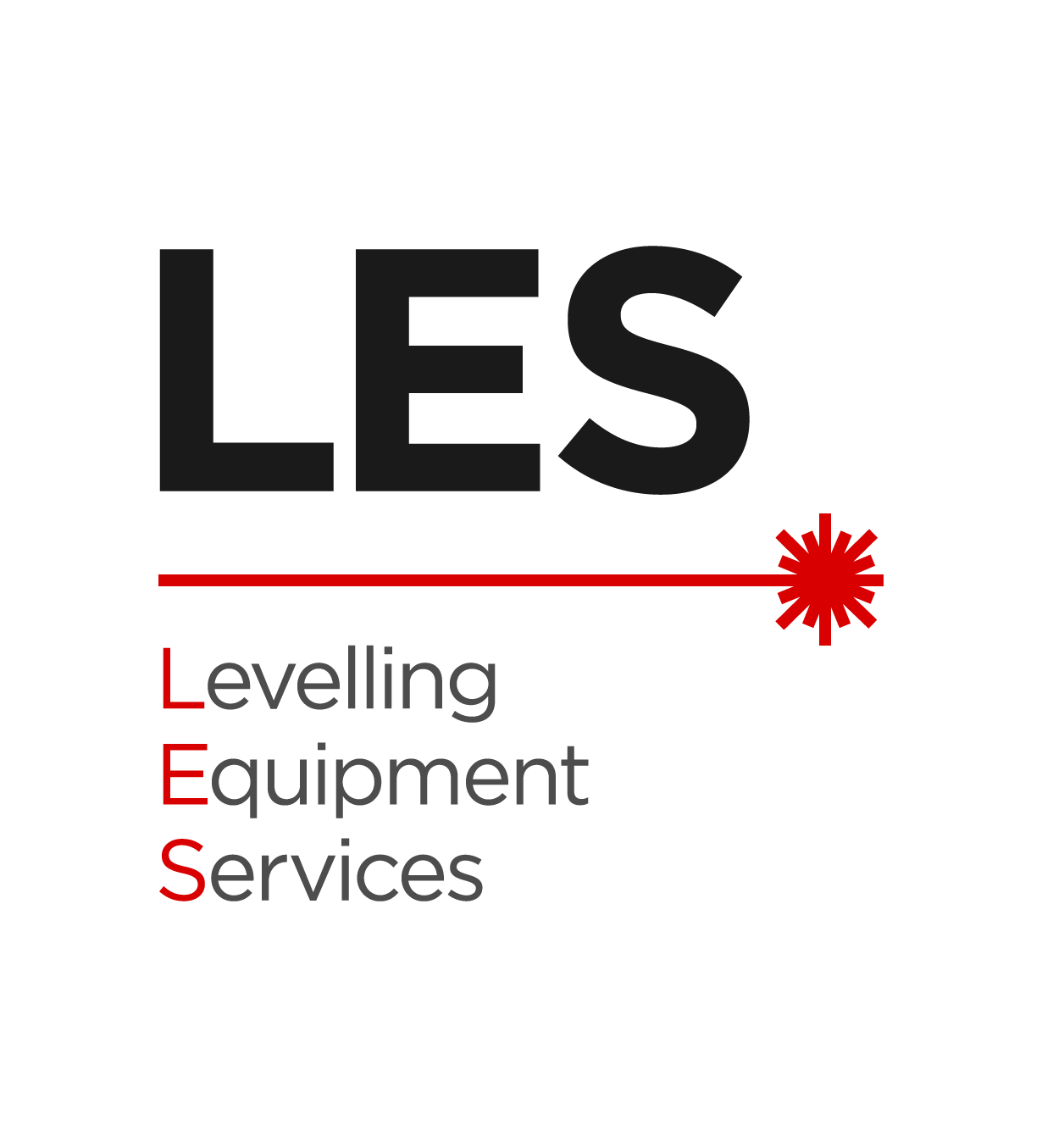 Levelling Equipment Services are agent for Leica Geosystems and are specialists in the Leica iCON range of digital construction survey and site setout equipment. The iCON range of instruments were designed by Leica for the construction sector to help in quick and easy workflows. Use BIM data for setting out on site using robotic total stations, GPS, 3D scanning total stations and 3D laser scanners for construction verification, updating your model as the project progresses.
At LES we provide full support and training on all aspects of survey technology for the construction sector.
____________________________________________
Linesight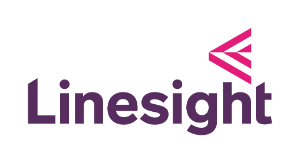 Linesight is a multinational construction consultancy firm with over 40 years' experience, providing cost and general consultancy services to a broad range of global and local clients. Linesight works across a multitude of sectors including Commercial, Data Centre, Life Sciences, High-Tech Industrial, Residential, Hospitality, Healthcare and Retail. Linesight's specialist project teams, each with specific skills and experience, provide faster project delivery, greater cost efficiency and maximum value for money for their clients.
For further information, please visit http://www.linesight.com
____________________________________________
Mace Technology Ireland Ltd

Mace (Ireland) Limited has been established for over 10 years and is currently based in Dublin. Mace Ireland has constructed some of Ireland's largest and most prestigious projects.
Mace is not only a General Contractor here in Ireland, but also provides professional construction services such as Cost Management, Project Management and Programme Management for blue-chip clients and semi-state bodies.
Part of a €2.2bn turnover international construction group, Mace Ireland is extremely well placed to grow its business in the forthcoming years.
The Mace Team lives and breathes the Mace Values, namely:
Safety First – No Compromise: our aim is that our projects are the safest in Ireland
Client Focus – Deliver on Our Promises: Mace Ireland continue to receive plaudits from its clients thanks to its ability to construct safely, on time, and to the highest quality
Create Opportunity – For Our People to Excel: Our team of 120 construction professionals here in Ireland is predominantly "home grown" and comprises hugely talented individuals who will form the nucleus of our management team as it expands and develops. Mace Ireland compliments its hugely talented staff base by encouraging them to constantly seek out and embrace new technology and innovation, to make our projects even better.
Integrity – Always do the Right Thing: Mace Ireland earns the trust of its Clients by doing the right thing, and also by ensuring that we construct in a sustainable manner, and support local communities.
____________________________________________
Masonry Fixing Service Ltd.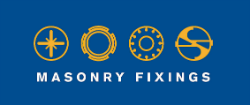 Masonry Fixing Services are a leading supplier of fixing, drilling and cutting systems in the Irish market since 1977. As exclusive partners for major brands such as fischer and SPIT we offer excellence in technical support to assist the specifier and user alike.
With active participation in many of the trade associations and regulatory bodies we stand head and shoulders above others when it comes to advising on best practice in the industry.
____________________________________________
Mercury Engineering
Mercury Engineering, founded in 1972, continues to operate as an entrepreneurial Engineering Contractor with three guiding principles, Safety, Quality & Delivery. This has been the cornerstone to being the most successful multi-disciplinary engineering contractor in every sector and geographical area in which we operate.
Headquartered in Dublin, Ireland, Mercury delivers complex engineering projects across sectors where we have a proven pedigree of delivery. Our focus is to work in sectors that enhance development in technology, wellbeing and the built environment.
____________________________________________
Murphy Surveys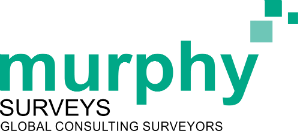 Murphy Surveys is one of the leading survey consultancies in the UK and Ireland. We provide critical surveys and data our clients within the architecture, engineering and construction industries need to work with confidence and maximise efficiencies. Building on a strong reputation of over 35 years, we are an ambitious and innovative company, and through our commitment to invest in people, technology and best practice, we provide geospatial certainty our clients can trust, across the entire project lifecycle.
Services include: Aerial / UAV survey, asset management, BIM, land survey, property survey, subsurface investigation, digital construction, inspection, legal mapping, hydrographic survey, rail survey, structural and environmental, monitoring, consultancy and data.
Murphy Surveys operates across 11 offices in Ireland, the UK and mainland Europe with over 250 employees.
For more information visit www.murphysurveys.ie
____________________________________________
PlanGrid
Bio to Follow
____________________________________________
RIKON

RIKON is a hybrid centre of innovation in Business Technology Management situated on the WIT campus in the heart of the South East of Ireland. Our BizTech strategists specialise in solving business problems and creating commercial opportunities through pioneering research advancements across business strategy, innovation, design, operational excellence and technology optimisation. RIKON think differently because we are a mix of business strategists, technologists and design thinkers who will create, incubate and deliver a future for your business that will produce extraordinary results and allow you to leapfrog your competition.
____________________________________________
S A Partners

WHAT DO WE DO?
S A Partners commitment is to Transform organisations, enabling maximum effectiveness and people potential.
As an organisation, we live our brand promise of 'Together, the power to improve' with both our customers and our own team. Our commitment to transform organisations has seen us deliver over £50 million annual savings for our clients. We have accredited 8500+ people to our training system. We also enable companies to create consultant free improvement within 3 years.
S A Partners was established in 1993 by Prof. Peter Hines whilst he was still active in the Lean Enterprise Research Centre at Cardiff University. SA Partners recently opened an office in Talent Garden Dublin and are continuously expanding the Irish team which is headed up by partner John Quirke.
HOW DO WE DO IT?
Through the use of proven diagnostic models and an implementation framework delivered by highly skilled and experienced practitioners who are continually developed by our own Thought Leaders and Partners. We believe that true sustainable improvement can only be delivered by engaged, well trained, and aligned people.
____________________________________________
Survey Instrument Services Limited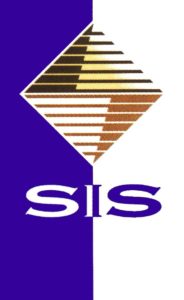 Survey Instrument Services are proud to be Leica Geosystems longest serving and main distributor in Ireland for over 40 years
We pride ourselves on the quality and range of products and services we offer to our customers. We supply the full range of surveying equipment, accessories, Total stations and GPS. Civil engineering and construction projects present many challenges for which we can offer complete solutions for surveying, monitoring & scanning.
With over 40 years experience in providing a quality and reliable service to the surveying and construction industries, we are committed to constantly improving the service we provide to our customers by adding new innovative products, solutions and services to our customers.
Today, with ongoing investment in our hire fleet and infrastructure, we are committed to finding solutions using the most advanced technology, utilising a support team unrivalled in Ireland.
Please visit our showrooms in Ballymount Dublin or Little Island in Cork to view the full range of products available.
____________________________________________
TeamBDS

TeamBDS is a consultancy business and we have provided professional services to state, commercial, industrial and service sectors since 1995. We have a proven track record of providing services to a range of clients in national and international markets.
We are leading lean and innovation consultants providing complete business solutions which are practical and metric driven with a strong people focus, with a proven track record in delivering measurable improvements in operations efficiencies and profits for a wide range of clients in the construction sector.
Our primary focus is on Lean, Innovation and Competitiveness. We have a dedicated division of highly experienced and qualified implementation experts who have been instrumental in successfully delivering lean, operational efficiency and business transformation programmes across all sectors.
____________________________________________
Topcon Positioning

With Japanese origins, Topcon was founded in 1932 and first came to our shores in the 1980s. Since then, it has since become a well-established name in the construction and geospatial industries, with subsidiaries including 86 companies, which span across 27 countries.
Topcon Positioning Ireland has been operating for over 20 years and with offices from Antrim and Dublin as well as a network of dealers reaching across Ireland, Topcon supplies a range of reliable, robust and easy to use equipment to meet the demands of construction and geo-businesses. With tailored support across a number of specialisms, including surveying, civil engineering, machine operation, Building Information Modelling and education, Topcon helps professionals to work smarter.
Topcon equipment is compatible with all site conditions and is easy to manage through real-time, remote monitoring. With a five-year warranty on all lasers, a total station management system that provides asset tracking and remote diagnostics and local support for all its customers, Topcon offers added security and dependable technology to avoid downtime on site.
____________________________________________