Apex Fire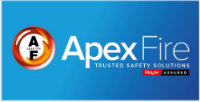 Apex Fire have a nationwide network on the Island of Ireland which is part of a larger group of companies known as the Moyne Roberts Group with companies operating in Northern Ireland & the rest of the UK, along with operations in Holland, Belgium & Germany.
Apex Fire provide high quality Moyne Assured products with expert credentials, coupled with a quality service provided each time. We specialise in delivering Installation's & scheduled services for Fire Detection, Protection products along with providing Fire & safety Training both classroom & online.
Apex Fire specialises in all types of Portable & wheeled fire extinguishers, Fire hose reels / cabinets & fire alarm / Emergency lighting systems. This can involve us doing a complete survey, followed by installation, commissioning & future servicing plans of these products to their relevant Standards.
Apex Fire are at the forefront of developing relevant standards in its field at, national level, National Standard Authority of Ireland & European level as members of EUROFEU in making our own contribution to this important area in the business of fire safety.
____________________________________________
Ardmac

Ardmac is an international construction specialist that delivers complex high value workspaces and technical environments.
We've been leading the way in specialist construction for over 40 years and we employ the brightest minds and the most advanced technologies.
Operating across Europe from our offices in Dublin, Manchester, Craigavon and Brussels, we employ over 300 staff,  providing specialist construction services to the commercial fit out, life sciences and data centre sectors, with in-house global capability to deliver projects to the highest standards. Ardmac's vision is to be the contractor of choice for clients and the workplace of choice for great people.
____________________________________________
Autodesk Construction Cloud

Autodesk Construction Cloud, combines advanced technology, a unique builder's network and predictive insights to connect people and data across the entire building lifecycle, from design through operations. Our mission is to help teams meet the world's rapidly expanding building and infrastructure needs, while making construction more predictable, safe and sustainable.
Autodesk Construction Cloud is the first step in realising this mission. As we continue to build, we look forward to partnering closely with you to help drive productivity, reduce risk and guide the industry forward. Autodesk Construction Cloud brings these solutions together, and with Autodesk's established design authoring tools, connects headquarters, office and field teams to increase collaboration and productivity. The breadth of our portfolio, the depth of our capabilities and the connections that bring together meaningful workflows ushers in a new era of connected construction.
____________________________________________
BAM Ireland

Operating successfully for over 60 years in Ireland, the bedrock of BAM's ethos is to understand our client 's needs and project requirements and our ability to deliver innovative, cost efficient solutions that that meet and surpass these requirement s. Our track record for delivering large and small-scale projects within budget and ahead of schedule has enabled us to become one of Ireland‍s largest and strongest construction businesses. BAM has collaborated with public bodies and private national and international clients and consultants to deliver landmark projects that support the development of Ireland and its economy. We are a market leader in digital construction. Our slogan , 'Build it before we build it', is testament to the numerous innovative digital initiatives, ranging from 3D printing to virtual and augmented reality and from BIM to the use of smart algorithms to collect data.
Our services encompass every phase of the construction process, from development to design to construction and including finance, operation and maintenance. We are a leader in PPP and play a key role in providing Ireland 's health, education, civic and transport infrastructure. BAM currently employs over 2,000 people directly and indirectly, with a turnover of €524M for 2018.
Our spectrum of construction activities include:
• Building: Public& private building, PPP, FDI Facilities
• Civil Engineering: Motorways/roads, structures, energy, marine and water & wastewater
• Fit-out: Complex and phased works in live environments
• Property: Development
• Residential
• FM & OM: Public and private buildings & infrastructure
• Rail: Mainline, light rail & OHLE
• M&E: Mechanical & electrical
____________________________________________
Crystal Lean Solutions

Over the last 12 years, our team has worked with clients across all different industries including Construction (LCi Commended), Pharmaceutical, Food, Electronics, Medial Devices, Healthcare and a number of others.  We provide tailored Lean solutions, bespoke training packages, mentoring, and coaching, to enable you to implement and sustain genuine business improvements.
Our team of consultants have backgrounds covering a diverse range of experience across multiple industries. This experience enables us to fully support you in your pursuit of excellence.
____________________________________________
Diatec
The Diatec Group is Ireland's leading Autodesk partner focussed on digitising the Construction Industry.
Diatec leverages it's highly skilled industry focussed team to deliver integrated solutions based on Autodesk's AEC Collection software & BIM 360 digital project delivery platform to our clients in Architecture, Engineering & the Built Environment. We deploy & deliver Autodesk software, instructor led & eLearning training, consultancy, ICT systems & cloud compute & assist with the latest digital workflows for our customers in Design & Construction project delivery. Make better decisions & eliminate costly delays with Autodesk BIM 360, the next-generation project delivery & construction management platform. Connect, organise, & optimise your projects.
Diatec & Autodesk's BIM 360 platform enables organisations to connect project teams & data in real-time, from design through construction, supporting informed decision-making & leading to more predictable & profitable outcomes. Reduce risk, improve quality, & deliver projects on time & on budget. Predict safety hazards, proactively manage quality, automate tasks, & reduce rework so that you can control costs & stay on schedule
Established in 1993 & with a staff of 50 & offices in Dublin, Galway & Cork (C-CAD a Diatec Group Company).Diatec builds close working partnerships with their customers based on service & trust, going the extra mile & utilizing their extensive sectoral knowledge.
Visit https://diatec.ie/
____________________________________________
Dolmen Engineering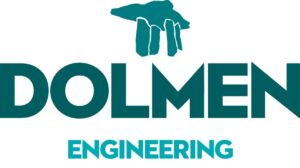 Dolmen Engineering is an Engineering Consultancy specializing in the execution of projects in the Pharmaceutical and Life Sciences Industry.
Founded in 2014, we have expanded our expertise to address all aspects of innovative design solution integration. From Feasibility Analysis and Conceptual Design, Project Execution and Management, to Qualification and Validation, Dolmen Engineering has become a full-service provider to household names in the various Life Sciences sectors.
Whether a client is developing new manufacturing capabilities or optimizing existing processes, we have the expertise, agility, and flexibility to adapt to our client's needs, developing effective lean solutions, improving performance, and optimizing return on investment.
____________________________________________
DPS Group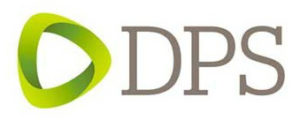 DPS Group is a global engineering, consulting and project management company, serving high-tech industries around the world. DPS delivers services for clients across the complete engineering and construction value chain including feasibility studies, concepts, consulting, architecture, engineering, procurement, construction management, commissioning, qualification and validation; as well as contingent staffing solutions.
DPS applies its extensive process engineering expertise built over 45 years, as well as significant Lean construction experience to assist clients in high-end process sectors such as pharmaceuticals, biotech and semiconductors to deliver manufacturing facilities speedily, safely and cost effectively. What sets the firm apart are the partnerships it builds with clients through a fundamental understanding of their businesses and its own agility, flexibility, original thinking and high-calibre people.
DPS has grown substantially in recent years and now employs more than 1,700 people in 15 offices and on client sites in Ireland, U.K., Netherlands, Belgium, Sweden, Switzerland, Israel, Singapore, and the United States. For more information, visit www.dpsgroupglobal.com.
____________________________________________
FLUOR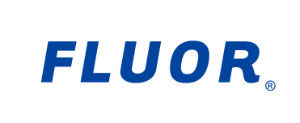 Fluor is a global, publicly-traded engineering, procurement, construction (EPC) and maintenance company. Fluor works with clients in diverse industries around the world to design, construct and maintain their capital projects. We are an Industry Leader in the Advanced Technologies & Life Sciences (ATLS) Markets. For more than 40 years, the world's top ATLS companies have looked to Fluor for innovative solutions. When time-to-market is critical, clients depend on Fluor to deliver projects safely, on time, and within budget. We have perfected the fast-track, design-build execution approach, reducing the duration of a traditional project schedule. Fluor offers comprehensive services to drive capital efficiencies and project certainty.
____________________________________________
Hitechniques Ltd.

Hitechniques is built upon excellence. Our small team of professionals include experienced technicians and engineers, all with long career in supplying the best experience to surveying and construction business all over the world. Hitechniques is an authorized partner for sales and authorized warranty service centre for GeoMax Positioning part of Hexagon, Umarex-Laserliner. Hitechniques sells, services and rents a complete range of surveying equipment, supplies and tools ranging from basic construction lasers, advanced GNSS and Robotic survey instruments.
Our mission is to deliver top quality measurement solutions, support and service to the geomatics, construction, engineering. We want to be considered your partner and not just a supplier. Our goal is to develop a reputation of mutual respect, trust and integrity with our business partners, suppliers, and employees, while providing the tools to enhance our clients business. We will accomplish these goals through our dedication to customer service.
____________________________________________
ICBE Advanced Productivity Skillnet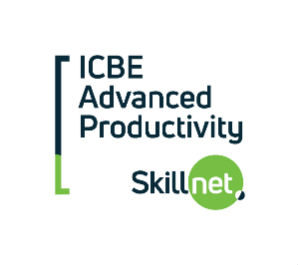 This comprehensive Skillnet is committed to promoting innovation and productivity though industry-led training for the manufacturing and service sectors in Ireland. Advanced methodologies and technology are key focus areas.
Focusing initially on Lean, Six Sigma and Shingo, this Skillnet has expanded to include key technologies and methodologies from automation to data analytics and additive manufacturing.
____________________________________________
In collaboration with industry, the Institute of Technology Sligo has developed Ireland's largest portfolio of construction related, accredited, part time online programmes from higher cert to masters level. This includes the popular Post Grad Cert in BIM and Lean Construction Management which progresses to a Masters in Project Management, shortlisted for the Irish Construction Excellence awards. It has formal partnerships for programme provision, with the SCSI, TII, Department of Transport and Irish Water in order to address key educational needs.
____________________________________________
Jacobs

Jacobs leads the global professional services sector providing solutions for a more connected, sustainable world. With approximately $12 billion in revenue and a talent force of more than 50,000, Jacobs provides a full spectrum of services including scientific, technical, professional and construction- and program-management for business, industrial, commercial, government and infrastructure sectors. For more information, visit www.jacobs.com, and connect with Jacobs on LinkedIn, Twitter, Facebook and Instagram.
____________________________________________
John Sisk & Son Ltd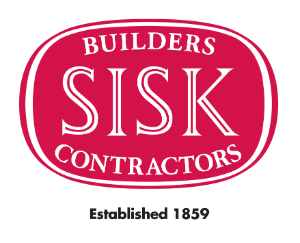 John Sisk & Son is an innovative, international, construction and engineering business with long term vision and who celebrated 160 years in operation in 2019. Sisk is Ireland's No1 provider of construction services with extensive operations across Ireland, the United Kingdom and mainland Europe and has the track record, scale and capacity to successfully undertake large, complex, multidisciplinary programmes. We are recognised by our global clients as world leaders in safe delivery.
In the UK we are active across arrange of sectors and regions with offices in St Albans, Solihull, Warrington and Bristol. We deliver projects and programmes in key sectors such as Data and Technology, Healthcare, Pharmaceutical and Life Sciences, Infrastructure, Transportation, Commercial, Residential, Retail, Industrial, Leisure, Education and Energy.
Sisk employs approx. 1,700 people across its operations in Ireland, the UK and Europe.
____________________________________________
Jones Engineering Group

Jones Engineering is a leading global, mechanical, electrical and fire protection contractor operating in 14 countries across Europe and the Middle East. The original company was set up by Harry O'Neil in 1890 and to this day has continued his vision of prioritising education, training and innovation. Over the last century Jones Engineering have grown sustainably in both size and reputation with a turnover of c€700m and resources of over 3,500 people worldwide.
Jones Engineering have been applying LEAN principles for many years and recognising the benefits it brings to their firm, their clients and the industry as a whole. This commitment has fostered their dynamic, knowledge-driven and customer-focused concentration on eliminating waste and creating value
____________________________________________
LBSPartners

Since 2002, LBSPartners has been working with companies to help them make that shift from good to great. Providing the capabilities, training and systems they need to unlock Better in their environment – creating an efficient, successful and more profitable business
We can do this for you too. Using Lean methodologies and industry best practices, and by sharing our collective experience – we'll partner with you on the road to Better. We'll use our proven LBS framework to develop process and people solutions specifically designed around your unique challenges. Using our hands-on, data-based and results-driven approach, we'll work alongside you to guide you through each step of the process – to meet and exceed every goal. And most importantly, we'll make sure the improvements we unlock are sustainable – continuing and growing beyond our involvement with you.
We're here to help you start your journey to find your Better business – let's talk today.
____________________________________________
Lean Construction Ireland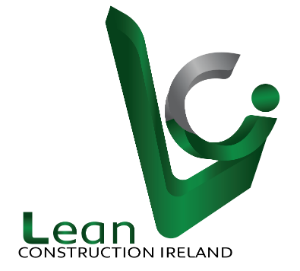 WHO WE ARE… Lean Construction Ireland is an all-island, independent, and voluntary not-for-profit association whose members passionately believe that Lean Thinking & Practices can enable and sustain enhanced effectiveness, efficiency, productivity, and profitability for the Irish Construction Sector, Clients, and Supply Chain.
WHAT WE DO… Lean Construction Ireland leads a community of learning and practice that promotes the application of Lean Thinking & Practices throughout the Irish Architecture, Engineering, Construction (AEC) sector so as to realise value-add for all stakeholders in the value chain. It supports the free and open exchange of knowledge, information, and experiences around good practices and case studies. It also supports ongoing research into Lean practices nationally and globally, their application to AEC, and their sharing with the wider Lean Construction Ireland Community. It is aligned to LCI USA.
CORE VALUES… Collaboration. Leadership. Teamwork. Commitment. Knowledge. Innovation. Integrity.
____________________________________________
Mercury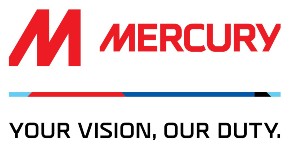 Mercury is a European contractor. We build and manage complex engineering projects that reimagine how people work and live in the built environment. We believe that real innovation happens if you're willing to be brave. Our determination and sharp focus enable us to deliver leading edge construction solutions across a range of key sectors, including Data Centres, Life Sciences & Advanced Technology, Building Services, Healthcare, Fire Protection & Technical Support Services.
Our purpose is to deliver our clients vision through leading edge construction solutions. We go beyond our duty which turns clients into partners and builds relationships that thrive.
Mercury has long been an advocate of Lean and has been implementing its principles into work practices for many years. Lean has always been something we strive for and our default position is if there's an activity or a task that we're going to perform for our client, safely we're always trying to make it happen – better, faster or smarter.
____________________________________________
Murphy Surveys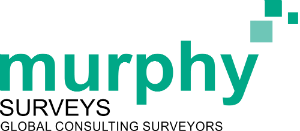 At Murphy Surveys, we provide critical surveys and data our clients need to work with confidence and maximise efficiencies across the project lifecycle. We provide certainty through a combination of our three core strengths namely; people, process and technology.
Our highly skilled and experienced team engage with our clients to provide exceptional levels of customer service. With extensive resources and highly developed workflows, which have been refined through the delivery of over 20,000 projects over the last 37 years. This enables us to confidently and consistently deliver a diverse range of projects of any complexity and scale.
We leverage the latest technology and our R&D team to develop industry leading geospatial data capture and outputs. We are revolutionising how our clients engage and utilise spatial data to provide additional value though the project or asset lifecycle.
____________________________________________
Philip Lee

Irish Law Firm of the Year 2019, Philip Lee is one of Ireland's leading full service commercial firms.  It has built a team of top tier lawyers who can advise on every aspect of business, at home and internationally. Its partners are recognised leaders in several areas of law, including corporate and M&A, real estate and planning, construction, PPP, procurement, corporate, environmental, energy, competition, data, employment, EU, intellectual property, IT, immigration and tax.
Clients of the firm are pioneering private companies operating in the world's leading sectors – most notably aviation, banking, construction, energy, FDI, finance, food, healthcare, life sciences, media, motoring, pharmaceutical, sport and technology.
Philip Lee is the only Irish member of Multilaw. With 10,000 lawyers and a combined turnover of $5bn, Multilaw is ranked by Chambers Global as an 'Elite' international network of law firms. Through active working relationships with many firms in the network, clients have direct access to an impressive breadth of legal, policy and business resources.
The Dublin office is enhanced by offices in London, Brussels and San Francisco and is one of the fastest growing law firms in Dublin.
____________________________________________
PM Group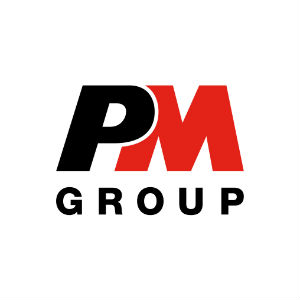 PM Group is a 100% employee owned, international project delivery firm.  Our team of 2,500 people manage the design, construction and commissioning of high-tech facilities.
Over 45 years, we've built our expertise working for the world's leading pharma, food, data centre and medical technology companies.  We have an excellent track record in the advanced manufacturing and energy sectors.
Our reputation is built on great people with a flexible 'can do' attitude who consistently deliver successful projects safely for our clients. We pride ourselves on our technical expertise and work closely with our clients to develop innovative solutions for complex projects.
To excel at the complex work we do, we always seek to understand our clients'​ needs. At every level of our business you will see a culture of honesty, openness and flexibility. Our approach has led to long-term, trusted relationships with our clients.
From our network of offices in Europe, Asia and the USA, we are currently working on projects in over 30 countries worldwide.
____________________________________________
Procore

Procore manages your construction projects, resources and commercials from project planning to closeout. Our platform connects every project contributor to solutions we've built specifically for the construction industry. Our App Marketplace has partner solutions that integrate seamlessly with our platform, giving you the freedom to connect with what works best for you, even if we don't build it. With unlimited users, storage and support, Procore enables you to increase efficiency, reduce risk, and standardise processes. It helps you bring your teams together, establish a single source of truth and make better decisions, faster.
One focus: the construction industry.
One measure of success: your success.
One platform: to connect everything and everyone.
____________________________________________
RIKON

RIKON is a hybrid centre of innovation in Business Technology Management situated on the WIT campus in the heart of the South East of Ireland. We engage in academic and applied research and through our business consultancy department we specialise in solving business problems and creating commercial opportunities through pioneering research advancements across business strategy, innovation, design, operational excellence and technology optimisation.
We hire unique individuals from across multi- disciplines: people who have depth in business strategy, research insights, technology and design thinking. We utilise knowledge from academia and practice to advance the state of the art and incubate the future. We are different from other firms and research centres because we bring research science to the art of business strategy and innovation.
____________________________________________
SmartRFiD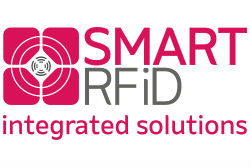 SmartRFiD is Ireland's leading R.F.I.D & I.O.T integrated systems Vendor.
Our overall aim is to improve efficiencies by using the very latest locating and movement management technologies relating to people, assets, materials, equipment, inventory, vehicles, keys and documents all within a single infrastructure.
In 40+ Healthcare Sites, including the new National Rehabilitation Hospital currently being built, vulnerable patients and staff along with valuable assets are & will have a higher level of protection, thanks to our patient wander and asset tracking systems, enabling real time views and alerts at the Nurses Station.
Uniquely combining both Active and Passive RFID features on a single hardware/software platform, it is now possible to have precise real time location and last seen position features, built into a single operating system, delivering optimum performance at an affordable price.
As part of ADA Security Services, and 27 years trading success behind us, our very experienced team are on hand to guide you through the rapidly changing technologies, future proofing your I.O.T and Industry 4:0 automation requirements.
____________________________________________
Suir Engineering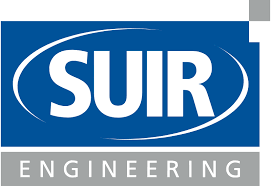 Suir Engineering has over 35 years of mechanical, electrical and instrumentation (M,E&I) expertise, with a directly employed workforce of more than 900 people. Suir Engineering has offices in Dublin, Waterford, London & Stockholm.
Suir Engineering operate in the following sectors: data centres, energy & utilities, pharmaceutical, food and beverage, and renewable energy. Although its primary focus is on the Irish market, Suir Engineering is delivering successful M,E&I projects in Europe.
Suir Engineering have been actively rolling out their 'Suir Way' Continuous Improvement programme since April 2018 across the business.
____________________________________________
Survey Instrument Services Limited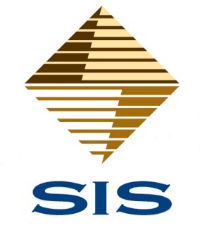 Survey Instrument Services are proud to be Leica Geosystems longest serving and main distributor in Ireland for over 45 years.
We pride ourselves on the quality and range of products and services we offer to our customers. We supply the full range of surveying equipment and accessories. From levels, rotating lasers and detection equipment to Total Stations, GPS and Laser Scanners. Civil engineering and construction projects present many challenges for which we can offer complete solutions for surveying, monitoring & scanning.
With over 45 years experience in providing a quality and reliable service to the surveying and construction industries, we are committed to constantly improving the service we provide to our customers by adding new innovative products, solutions and services to our customers.
Today, with ongoing investment in our hire fleet and infrastructure, we offer cutting edge solutions using the most advanced technology, utilising a support team unrivalled in Ireland.
Please visit our showrooms in Ballymount Dublin or Little Island in Cork to view the full range of products available.
____________________________________________
Topcon Positioning Ireland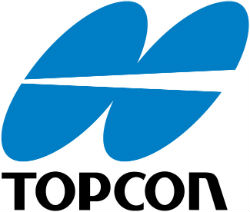 Topcon was founded in 1932, and since then has established itself as a global affiliated company, with subsidiaries including 86 companies, which span across 27 countries.
Topcon Ireland has been operating in Ireland for over 20 years and is the positioning partner for construction and geo-businesses in the whole island of Ireland offering precision technology that delivers increased efficiency across the workflow. With tailored support across a number of specialisms, including surveying, civil engineering, machine operation, Building Information Modelling and education, Topcon helps professionals to work smarter.
In addition to bringing cutting-edge surveying, monitoring and construction equipment to the Irish built environment, Topcon is also committed to supporting the industry's next generation of engineers by working closely with education providers to bridge the skills gap in Ireland. Topcon has partnerships with a number of third level colleges and universities including the Dublin Institute of Technology.
In Ireland, Topcon has partnered industry leaders to deliver integrated solutions that improve productivity, efficiency, and profitability, meeting its customers' needs effectively. Through leveraging its global knowledge of best practice technological innovation, as well as its knowledge of local markets, Topcon offers optimum solutions that are tailored to each customer's specific project requirements.
____________________________________________