Ardmac

Ardmac is an international construction specialist that delivers complex high value workspaces and technical environments.
We've been leading the way in specialist construction for over 40 years and we employ the brightest minds and the most advanced technologies.
Operating across Europe from our offices in Dublin, Manchester, Craigavon and Brussels, we employ over 300 staff,  providing specialist construction services to the commercial fit out, life sciences and data centre sectors, with in-house global capability to deliver projects to the highest standards. Ardmac's vision is to be the contractor of choice for clients and the workplace of choice for great people.
_________________________________________________
BAM Contractors

Established in 1958, BAM Ireland is the largest multinational construction business operating nationally with expertise and experience in the delivery of many of Ireland's flagship infrastructural and building projects.
We are a multi-disciplinary business currently ranked first for civil engineering and PPP projects and second in building construction. We are also active in Northern Ireland, the UK and the Middle East.
BAM Ireland is a wholly owned subsidiary of Royal BAM Group of the Netherlands, which has a turnover in excess of €6.6 billion and employs 20,000 people worldwide.
_________________________________________________
Certification Europe

Certification Europe is an accredited ISO Certification Body serving a wide range of clients from SME's, Multinationals and Government bodies. Certification Europe awards certification against a range of ISO Standards giving you a competitive advantage as well as driving quality, innovation & cost savings. ISO standards have helped company's open up export markets and increase brand recognition and prestige.
Proud of our expertise, we are considered an authority in Energy Management (ISO 50001), Information Security (ISO 27001), Environmental (ISO 14001), providing assessments as well as public and bespoke training courses in these areas.
We partner with our clients to ensure their ISO certification becomes a valuable asset. With headquarters located in Dublin, we have local offices in the United Kingdom, Italy, Turkey and Japan.
_________________________________________________
Crystal Lean Solutions

At Crystal Lean Solutions (formerly Crystal Business Solutions), we recognise the cost competitive pressures of Irish based organisations operating within markets that won't stand still. We offer a flexible, yet innovative, approach to Lean deployment with a real energy and enthusiasm for your future.
Our experienced team will guide you through our process based approach to deliver results, on time every time. We specialise in delivering unique and tailored Lean Training, Coaching, Mentoring and Consultancy at both a strategic and tactical level within your organisation.
Based in Limerick, Crystal Lean Solutions are enablers of Enterprise Lean Transformation to meet your future business needs.
_________________________________________________
Designer Group

Our people and our client relationships are the twin foundations we built and continue to grow our business on. We are extremely proud of our workforce. We have invested heavily in staff training to place us at the leading edge in what is a rapidly changing industry. This investment has produced an innovative and passionate team that deliver projects for our clients safely, efficiently and to the highest standards in the industry.
We place a huge importance in learning about our clients' requirements and adapting to their needs.
_________________________________________________
DPS Group Global

Our know-how is your competitive advantage. We use a company-wide Quality Assurance System, but we believe that quality starts inside out. Every engineer, manager and employee uses our system every day because they are passionate about getting things right.
State-of-the-art quality engineering techniques and processes are central to the way we do things. We've built international standards into every stage of our operations and services (fully accredited I.S. EN ISO 9001:2008).
Do the results satisfy our clients? We measure customer satisfaction on almost everything we do. And we set the bar high on what we expect from our performance. The scores we receive are consistently high, but we never take them from granted. No system is perfect so we use a rigorous and robust continuous improvement process to prepare for tomorrow.
_________________________________________________
Environment & Energy Management

Ireland's leading publication dedicated to every aspect of environmental management and energy efficiency at industrial, commercial and municipal levels.
For over 11 years Environment & Energy Management has provided it's growing readership (now 12,000) with analysis and insight into the latest technologies and services available within Ireland, while our editorial team focus heavily on investment, business profiles and the future of the energy sector in this country.
As a publication written by acknowledged experts in their fields, Environment & Energy Management is disseminated to a controlled and targeted readership of over 12,000 key decision makers in Central & Local Government, the Professional/Services Sector (including Environmental Consultants, Engineers, Laboratories, all Third Level and other training/research Organisations, the Legal Profession and Agencies specialising in environmental protection and energy efficiency) – and, with particular attention to Small & Medium Enterprises, all sectors of Irish industry as follows: Food & Beverage; Pharmaceutical; Chemical; Medical; Electronics; Plastics; Packaging; Motor & Transport; Finance & Insurance; Textiles; Agriculture and Tourism.
_________________________________________________

Exyte
  M+W Group is changing its name to …………………………
Exyte is a global leader in Design, Engineering and Construction of state-of-the-art high-tech facilities in the Life Science, Chemical, Food, Semiconductor, Science & Research and Data Centers sectors.
With more than 100 years of experience, we have developed a unique expertise in controlled, regulated and white space environments; servicing the most technological challenging manufacturing sectors.
As the global partner of choice for leading technology companies, we understand the specific challenges and demands of delivering advanced technology facilities while supporting our Clients to achieve their next technology facility in a lean construction environment.
Exyte will design and/or build the "best-fit" lean manufacturing facility and processing environment around your specific core requirements.
_________________________________________________
IT Sligo

IT Sligo is Ireland's leading provider of online part time accredited education. Programmes include construction management, quantity surveying and its new Post Grad Cert in BIM and Lean Construction Management, which was nominated for the Irish Construction Excellence (ICE) awards.
_________________________________________________
Jacobs Engineering

At Jacobs, our focus on building long-term client relationships has helped us become one of the largest and most diverse providers of technical, professional and construction services, including all aspects of architecture, engineering and construction, operations and maintenance, as well as scientific and specialty consulting.
Our 54,000 employees in 230+ locations around the world serve a broad range of companies and organizations, including industrial, commercial, and government clients across multiple markets and geographies.
_________________________________________________
Jones Engineering

Jones Engineering Group is a leading International Engineering Contracting Group of companies providing mechanical, electrical, instrumentation, fire protection and maintenance solutions to world class clients. The Group comprises of a number of engineering contracting companies which collectively can deliver the complete range of engineering services.
We recently celebrated 125 years of engineering and construction excellence. The original company H.A. O'Neil Ltd was founded in 1890. The Group currently employs 2,500 people and has an excess turnover of over €400m per annum. Our objective is the delivery of quality work through quality people. Each of the operating divisions of Jones Engineering is certified to the International Quality standard, IS EN ISO 9001:2008, and accredited with 'Safe T Certification'.
_________________________________________________
LBS Partners

Each company's business is unique and the approach to transformation needs to be aligned to the strategic goals,the objectives and the culture of the organisation. At LBSPartners, we have developed a transformation framework that assists our experienced consultants in bringing meaningful and measurable change to our partner organisations, through the improvement of people and business process.
We partner with you to develop unique, customised solutions. Our business improvement methodology recognises four specific cornerstones to transformation success: leadership, coaching, education and standardisation.
_________________________________________________
Lean Construct Ltd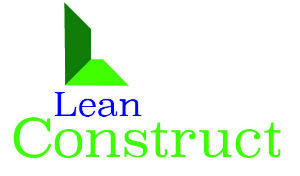 Lean Construct know how to practically apply lean thinking to the design, construction & maintenance of the built environment.We have extensive and unique experience in this field and are highly qualified to help.For the last 15 years we have helped our clients successfully apply lean techniques to all of the following project types: – Commercial new build & refurbishment , Housing, Social Housing Maintenance, Highways & infrastructure, Roads maintenance, Utilities, M&E services, Retail, Hotels & Leisure, Schools & Hospitals, Data Centres, High tech process plants and Pharmaceutical laboratories.
Knowledge transfer is a central pillar of our approach. We really understand the construction sector and know how to engage with your people to help them improve your business. We are certified as Lean Experts under ISO 18404 and can provide certified training to Lean Practitioner and Lean Leader levels under this global standard. We are also able to lead wholesale business transformation projects that can result in the organisational achievement of ISO 18404. Please attend the presentation from Dr Steven Ward for case study examples.
_________________________________________________
Mercury Engineering
Mercury Engineering, founded in 1972, continues to operate as an entrepreneurial Engineering Contractor with three guiding principles, Safety, Quality & Delivery. This has been the cornerstone to being the most successful multi-disciplinary engineering contractor in every sector and geographical area in which we operate.
Headquartered in Dublin, Ireland, Mercury delivers complex engineering projects across sectors where we have a proven pedigree of delivery. Our focus is to work in sectors that enhance development in technology, wellbeing and the built environment.
_________________________________________________
Murphy Surveys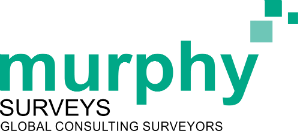 Murphy Surveys offers a wide range of precision measurement solutions to support the needs of the built and natural environment, including BIM, laser scanning, topographic surveys, setting out, monitoring surveys, tunnels, railways, rivers, measured survey services, land surveys services, utility, GPR and more.
State-of-the-art technologies and an experienced, knowledgeable and highly trained team allow Murphy Surveys to provide their clients with a competitively priced, first-rate service.
Our years of experience have helped us understand our clients' needs and the challenges they face. Every service we offer can be customised to meet our clients' particular requirements. As leading global consultant surveyors, we can provide you with many services related to geophysical, topographical and land surveys.
Continuous investment in the most up-to-date surveying technology ensures our clients benefit from the most efficient, cost competitive and risk averse surveys on the market while providing the most rigorous standards in detail and accuracy.
_________________________________________________
Origo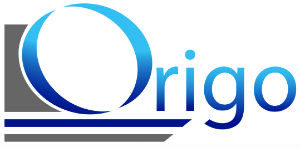 Origo, are a specialist distributor in the supply of built in and freestanding domestic appliances to the construction industry.
We tailor packages of appliances to suit the requirements of our clients and work from planning to completion of projects.
Our packages can be bespoke to suit the budget of your project , supplying brands such as Amica , Bosch and Samsung . Come visit us at our stand to find out how we can help you add value to your forthcoming projects.
_______________________________________________
PM Group

PM Group is an international project delivery company operating across Europe, the USA and Asia. We provide services in project management, process design, facility design and construction management for major multinational companies.
We are world leaders in the Pharmaceutical, Food, Mission Critical, Medtech, Advanced Manufacturing and Energy sectors.
________________________________________________
RKD Architects is an award-winning international architectural design group with an established reputation for delivering innovation and quality since 1913.
From offices in Dublin, Cork, Waterford, Antwerp, Ghent, and Stellenbosch, we provide excellent bespoke service across the EMEA region-within budget and without compromise. We tailor design solutions to meet the unique requirements of clients across a wide range of sectors, thriving on delivering projects that combine simplicity, clarity, and efficiency, with distinct character in context.
_________________________________________________
S A Partners

S A Partners was established in 1993 by Professor Peter Hines whilst he was still active in the Lean Enterprise Research Centre (LERC) at Cardiff University. The organisation today has a team of 40 highly experienced lean consultants helping to transform organisations across Ireland, UK, Europe & USA.
S A Partners work very closely with their clients, customise offerings to clients specific needs and provide clients with the skills to sustain an enterprise excellence culture. S A Partners do not offer "off the shelf" solutions because every organisation is different but deliver a bespoke solution which is tailored to the requirements of that organisation, make it far more practical and sustains improvement in the longer term.
S A Partners Ireland is headed up by Region Head & Partner John Quirke. In 2010 John joined S A Partners with over 20 years of manufacturing experience in blue chip companies. Since joining S A Partners John has continued to work with Ireland's leading companies embedding a culture of lean and continuous improvement. John and his team are passionate about business growth through the effective application of Lean Thinking.
_________________________________________________
Sisk Group

SISK Group is a 5th generation, 150 year old family business. Founded in Cork, Ireland in 1859.  It has grown from a small local builder to an international construction company, now diversified into Consumer Products, Property and other investments in Ireland, U.K., Europe & the Middle East employing over 2000 people. SISK Group has a reputation & a track record built around quality, reliability, partnership, integrity & trust.
OUR VISION
"To be a diversified, internationally focused Group.  We will achieve this by living our values, respecting our family culture, delivering excellence and focusing our resources on activities that deliver long term sustainable results"
_________________________________________________
Survey Instrument Services Limited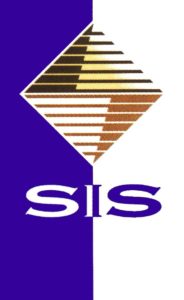 Survey Instrument Services are proud to be Leica Geosystems longest serving and main distributor in Ireland for over 40 years
We pride ourselves on the quality and range of products and services we offer to our customers. We supply the full range of surveying equipment, accessories, Total stations and GPS. Civil engineering and construction projects present many challenges for which we can offer complete solutions for surveying, monitoring & scanning.
With over 40 years experience in providing a quality and reliable service to the surveying and construction industries, we are committed to constantly improving the service we provide to our customers by adding new innovative products, solutions and services to our customers.
Today, with ongoing investment in our hire fleet and infrastructure, we are committed to finding solutions using the most advanced technology, utilising a support team unrivalled in Ireland.
Please visit our showrooms in Ballymount Dublin or Little Island in Cork to view the full range of products available.
__________________________________________________
Team BDS

Team BDS is a consultancy business and we have provided professional services to state, commercial, industrial and service sectors since 1995. We have a proven track record of providing services to a range of clients in national and international markets.
We are leading lean and innovation consultants providing complete business solutions which are practical and metric driven with a strong people focus.
Our primary focus is on Lean, Innovation and Competitiveness. We have a dedicated division of highly experienced and qualified implementation experts who have been instrumental in successfully delivering lean, operational efficiency and business transformation programmes across all sectors.
_________________________________________________
Verde LED

VERDE LED, headquartered in Ireland, is a market leader and one of the largest commercial LED Lighting manufacturers and suppliers in Europe.
VERDE LED has a global presence in the pharmaceutical, industrial, data centre, call centre, retail and commercial/office sectors.
Focusing on quality design and certification, VERDE LED product meets the most stringent specification requirements globally.
VERDE LED has a Design team who specialize in lighting design for new or existing facilities and a dedicated R&D Department optimizing product development to ensure that the product supplied is of premium grade with the highest quality components, longest warranties and highest output per watt on the market.
VERDE LED work with architects, engineers, mechanical and electrical providers, government bodies and distributors. All our products have lighting design software files available on the website and some larger case studies are available as a reference point for new and existing clients.
_________________________________________________