Amr Abdel-Azim – Senior Architect – Michigan State University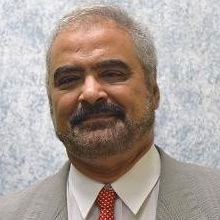 Amr is a pioneer in the area facilities planning and management in higher education campuses. He is currently a Senior Architect at Michigan State University with 15+ years at the East Lansing, Michigan, Campus. His professional achievement includes building a brand new campus from scratch at UAE (the American University of Sharjah) and building Michigan State University Campus in Dubai.
He has a bachelor degree in Architecture and a master degree in Urban Planning. He served as the Senior Executive for Capital Projects at Rensselaer Polytechnic Institute (RPI) leading a capital construction program at RPI. The major Campus development involved $300-million state-of-the-art interdisciplinary research Center and world-class performing art Center (EMPAC) and related infrastructure.
Amr was the Director of Physical Plant of the newly established the American University of Sharjah and the University of Sharjah, started the Campus from scratch. Founded in 1997, the University of Sharjah is a private comprehensive university that has five colleges residing on a beautiful 330-acre located in the City of Sharjah, United Arab Emirates. The campus physical plant, which reflects a distinctive Arabic architectural style, is comprised of 90 administrative, classroom, athletic/recreational, and residential buildings totaling over 2,300,000 square feet.
Amr is a top-performing executive who serves his organization with sincerity and commitment of excellence. I have extensive organizational leadership and operational management experience for large multidiscipline, multimillion dollars operations. I utilize persistence, technical expertise, sincerity, and interpersonal skills to establish and build long-term relationships with divers groups of people.
____________________________________________________________
Angelyn Rowan – Partner – Eversheds Sutherland Ireland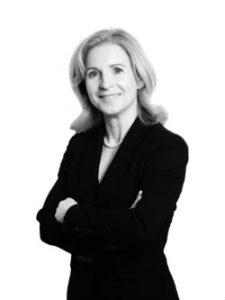 Angelyn is a Partner in the Construction and Projects group at Eversheds Sutherland. Angelyn advises clients on major infrastructure projects, complex procurement matters and construction. She is and has been involved in some of the largest public sector infrastructure projects in Ireland over recent years, including the development of the DIT Grangegorman Campus and Social Housing PPPs.
Angelyn's experience includes advising:
funders, developers, employers and contractors on all aspects of construction law, specialising mainly in non-contentious areas;
both the public and private sectors on Public Private Partnerships in the education, healthcare, social housing and roads sectors; and
on all aspects of Irish and European public procurement, including the conduct of tender procedures, procurement challenges and the rights and obligations of contracting authorities.
Angelyn is a member of the Law Society of Ireland, the Dublin Solicitors Bar Association, the Society of Construction Law and Procurement Lawyers' Association. She is a director of Lean Construction Ireland.
____________________________________________________________
Derek Drysdale – Chairman of LCI-UK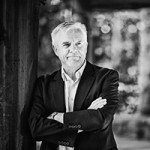 Derek Drysdale is the Chairman of LCI-UK. He is a chartered Civil Engineer, and previously chartered Nuclear Engineer, with 35 years' experience at Senior Executive level within large Highways, Railways, Nuclear and General Construction organisations, and career responsibility for some £3 billion of infrastructures Projects in the UK and US.
Derek has had a passion for continuous improvement throughout his career having implemented Value Management Programmes in both Nuclear and Railway organisations.  He is also trained in 'Lean Sigma' techniques.
Since his appointment in 2004 with the Highways Agency as Divisional Director Major Projects (North) he has led the Major Projects review Change Programme, implementing the findings of the Nichols and NAO reviews and subsequently responsible for the Technical Services Division.  He was appointed in April 2009 Divisional Director Lean Improvement with the objective of improving value for money across the Highway Agencies £2.5 bn Supply Chain and internal business which was highly successful and resulted in over £150m of savings. Having left Highways England in December 2015 Derek is now a visiting Professor at Salford University School of the Built Environment and has a Consultancy specializing in Lean Construction. Derek lectures widely in Lean Construction both in the UK and abroad.
____________________________________________________________
Felipe Engineer-Manriquez – Corporate Lean Manager – McCarthy Holdings, Inc.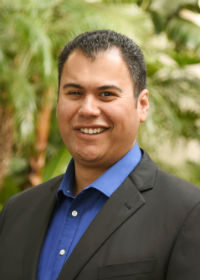 International Lean speaker, a serial intrapreneur, MBA graduate, McCarthy Building Companies' first Corporate Lean Manager responsible for overseeing a comprehensive Lean program for the family of McCarthy Building Companies. Felipe Engineer-Manriquez is a committed Lean practitioner with over eight years of direct experience implementing Lean on a variety of construction projects. Engineer-Manriquez is an active contributing member of the Lean Construction Institute and is an approved Last Planner® System, Target Value Delivery, and Mindset of an Effective Big Room instructor/facilitator.
A Jeff Sutherland Certified ScrumMaster® with years of weekly sprints moved to "Done" and user of Scrum to teach Scrum to fellow construction professionals via guided interactive learning – over 500 industry partners. A Project Management Professional (PMP®) continuously updating project management knowledge, experience, and the skills to bring projects to successful completion. A LEED AP BD+C United States Green Building Council professional, Engineer-Manriquez earned an MBA from California State University at San Bernardino and a bachelor of science in electrical engineering from the University of Illinois at Chicago.
____________________________________________________________
Gary Widger – Head of Engineering & Change – Mercury Engineering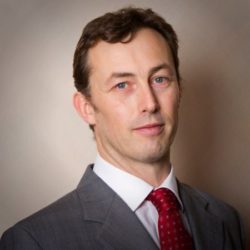 A dynamic leader with a proven track record in the design & delivery of innovative business transformations that add value. Highly qualified with 17 years' experience leading change across large companies in Europe, Asia and US. Senior leadership team member. Passionate about energizing people to work together to achieve a shared vision.
____________________________________________________________
Jan Koeleman – Partner – McKinsey & Company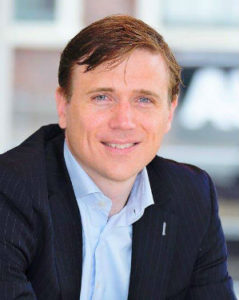 Jan is a Partner in McKinsey's Capital Productivity practice and a core member of leadership for both the Oil & Gas and Chemicals sectors. He has focused on large as well as small/mid-size capital projects on topics spanning the full development cycle of projects (from design/ concept optimization through to construction execution excellence).
Jan holds a MSc in Aerospace Engineering (in Design and Production of Composite Materials) from Delft University (2006) and a MBA from INSEAD (2009)
____________________________________________________________
Jason Casey – Associate Director – Ardmac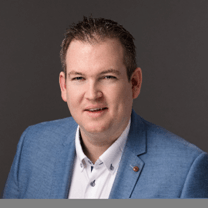 Jason joined Ardmac in 2006 and is an experienced Operations Manager with a demonstrated history of delivering large, complex fast build projects, and managing project teams to ensure safe delivery of projects on time, within budget to agreed quality and client satisfaction. Throughout his time with Ardmac, Jason has gained considerable experience in Technology Project Management. He is a highly conscientious Project Manager with an exceptional commitment to managing each element of work to the customers satisfaction,  driving  programme  whilst  maintaining  a firm focus on safety, quality and budget.
Jason has been a leader in the Ardmac "Lean Construction Journey", and is a champion of innovation and change.
Jason is also a Lean Construction Ireland Director and is a Chartered Construction Manager.
____________________________________________________________
Jeanette Mair – Economic Research Executive – Construction Industry Federation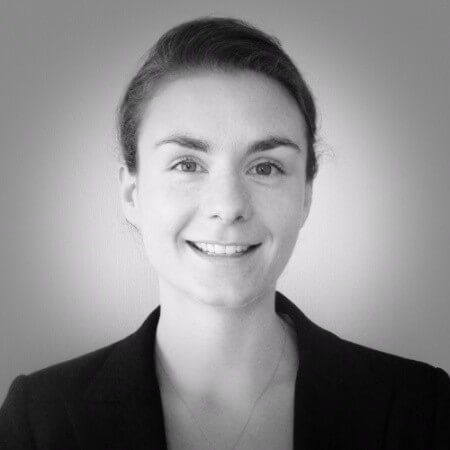 CIF's Economic and Policy Research Executive. Jeanette works with Federation policy committees and Directors, helping guide policy across a spectrum of economic / industry / fiscal / regulatory / development issues. Jeanette is also responsible for carrying out and commissioning new research, expanding the CIF's information databases, preparation of submissions and strategy papers and advocating on various industry matters to support CIF's dialogue with key policy stakeholders.
Jeanette joined the CIF in 2007 as Housing, Planning and Development Executive, a role she held until June 2017. She was Project Manager of CIRI (Construction Industry Register Ireland) from 2013 to 2017 during which time oversaw the establishment and operation of the new register. Jeanette has been Manager of the CIF's Register of Heritage Contractors since 2011.
____________________________________________________________
Joe O Sullivan – Regional Director – John Sisk & Son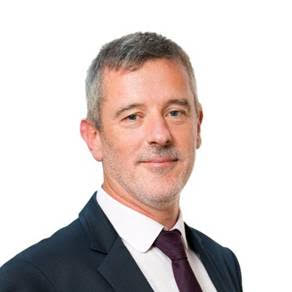 Joe started his career as an engineer and contract manager in the UK, working both with main contractors and large subcontractors on a variety of projects, including commercial, hospitals and industrial work, joining Sisk during this time.
He returned to Ireland in 1997 and has since concentrated on working in the Life Sciences sector, delivering a variety of construction and project management solutions  from large scale new-build to small but complex retro-fit projects on live campus environments for large multi-national clients. Joe's focus is on relationships and people – this he feels is what really delivers successful projects.
____________________________________________________________
Karl Page – Electrical Department Manager – Jacobs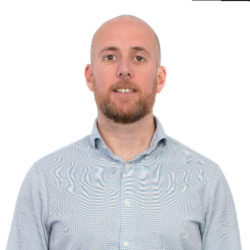 Working as the Electrical Department Manager for Jacobs Ireland. A Chartered Electrical Engineer with over 13 year's experience in Project Management and Electrical Services Design for Semi-Conductor, Industrial and Pharmaceutical based projects. Currently completing my Master's Degree in Engineering Management in UCD Dublin.
____________________________________________________________
Kevin McHugh – Associate Director – Mace Group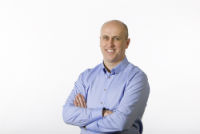 Kevin brings experience from a uniquely diverse series of roles he has undertaken during his career to date. From Senior Project Engineer, Project Manager, Construction Manager and Construction Supervisor, to Planner and Project Manager. Kevin has developed an in depth understanding of what it takes to deliver lean construction understand the requirements and apply Lean techniques to underpin his construction management experience at each stage of a project.
Kevin was responsible for developing the production control system using The Last planner system. Working with the supply chain and the Mace management team to produce an effective system that communicated site activities throughout the project. Kevin also managed the digital process to integrate the production control process with the project management KPI's using visual management and identifying High Risk Activities, off site and on site production activities to monitor progress.
Kevin is involved in deploying an 'Integrated project delivery model' on large scale projects. He recognises the need for close collaboration and strong stakeholder involvement in the project delivery. Kevin is focused on providing a lean project delivery system that identifies opportunities for continuous improvement.
____________________________________________________________
Richard Casey – Director Ireland/Europe Operations – DPS Group Global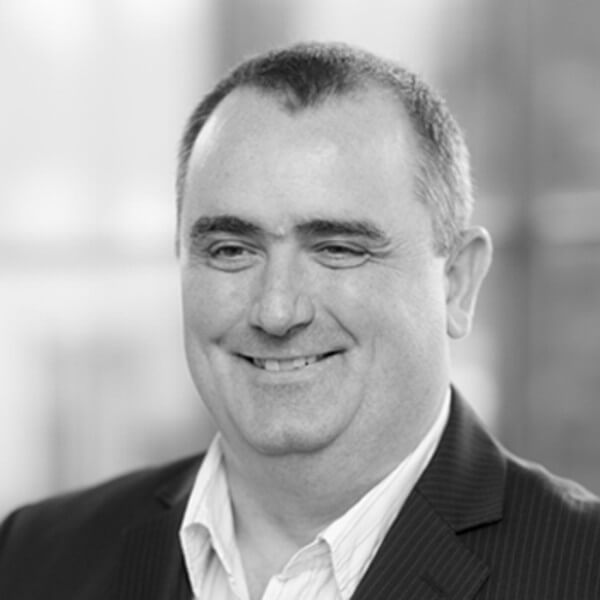 Richard is a Senior Lean Construction Productivity Manager with DPS. Richard has over 20 years' experience in the global Semiconductor High Volume Manufacturing and Construction Sectors completing Project Management, Systems Design and Lean Program Implementation.
Richard has significant experience in lean principles implementation of productivity systems and structure for manufacturing and construction as well as extensive experience in developing productivity improvement systems to reduce waste and eliminate impacts from design through to commissioning for large capital projects.
Richard is author of a number of papers on 'People Development' and has published his own book on goal setting and problem solving techniques for new managers. Richard has developed Trade productivity improvement systems such as the Daily Milestone tracker (DMT), Constraint Log Implementation and Last Planner® for tracking and managing large scale project progress.
____________________________________________________________
Dr. Selim-Tuğra Demir – Project Manager – Fischer Consulting GmbH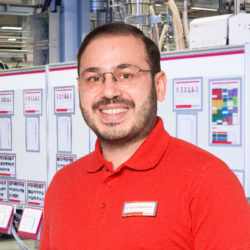 Dr. Selim-Tuğra Demir is a Project Manager and Lean Construction Expert at fischer Consulting GmbH. Everything what he does, he believes in challenging the status quo and thinking differently. His current role covers among other things the implementation of project management systems which suit best to the client demands and create project outcomes and outputs which are both, more effective and efficient at the same time. Tuğra has an academic background in Civil Engineering (Bachelors Degree), International Project Management (Masters Degree) and Executive Leadership (MBA with Distinction). He obtained also a PhD from the BEST-Research Institute at Liverpool John Moores University. The topic of his PhD Thesis was "AgiLean PM – a unifying strategic framework to manage construction projects". Tuğra has work experience in the fields of Project Management, Construction Management and Consulting in Germany, Kuwait, KSA, Qatar, UAE, UK, USA and Turkey.