Ardmac

Ardmac is an international construction specialist that delivers complex high value workspaces and technical environments.
We've been leading the way in specialist construction for over 40 years and we employ the brightest minds and the most advanced technologies.
Operating across Europe from our offices in Dublin, Manchester, Craigavon and Brussels, we employ over 300 staff,  providing specialist construction services to the commercial fit out, life sciences and data centre sectors, with in-house global capability to deliver projects to the highest standards. Ardmac's vision is to be the contractor of choice for clients and the workplace of choice for great people.
____________________________________________
DPS Group

DPS Group is a global engineering, consulting and project management company, serving high-tech industries around the world. DPS delivers services for clients across the complete engineering and construction value chain including feasibility studies, concepts, consulting, architecture, engineering, procurement, construction management, commissioning, qualification and validation; as well as contingent staffing solutions.
DPS applies its extensive process engineering expertise built over 45 years, as well as significant Lean construction experience to assist clients in high-end process sectors such as pharmaceuticals, biotech and semiconductors to deliver manufacturing facilities speedily, safely and cost effectively. What sets the firm apart are the partnerships it builds with clients through a fundamental understanding of their businesses and its own agility, flexibility, original thinking and high-calibre people.
DPS has grown substantially in recent years and now employs more than 1,700 people in 15 offices and on client sites in Ireland, U.K., Netherlands, Belgium, Sweden, Switzerland, Israel, Singapore, and the United States. For more information, visit www.dpsgroupglobal.com.
____________________________________________
FLUOR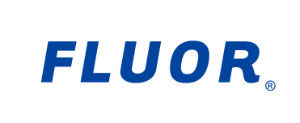 Fluor designs, builds and maintains some of the world's most challenging projects, offering innovative solutions. We provide unrivalled technical expertise, diversity of experience, dedication to safety and commitment to delivery. Drawing on the capabilities of more than 50,000 employees in over 100 countries, we work collaboratively to tailor solutions to ensure project success for our Clients.
For more than 40 years, Fluor has delivered engineering, procurement, construction and validation (EPCV) services for the Life Sciences and Advanced Manufacturing industries. Our projects include new venture start-up, R&D laboratories, first-of-a-kind commercialization, to fully Integrated Project Delivery (IPD) for licensed facilities.
Since our first project in the 1970s, Fluor is proud to have delivered key Life Sciences infrastructure for Ireland from large manufacturing facilities to feasibility studies. When time-to-market is critical, Fluor delivers projects safely, on time and within budget. We have perfected a fast-track, design-build approach, reducing the traditional project schedule and our lean construction approaches deliver capital efficiency and schedule certainty.
____________________________________________
Jones Engineering

Founded in 1890, Jones Engineering was built upon a culture of continuous learning and integrity, combined with a firm support and respect for employees, clients and the people who use our services. The company has a lifelong commitment to education and innovation. These values have been faithfully maintained and built upon.
Employing almost 3,500 people across 14 countries and with a turnover of almost €700m, the company has invested heavily in LEAN starting with an initiative going back to 1999. To date, over 870 of our key personnel have been trained at third level up to and including Masters Level in Lean.
Jones Engineering recognises the benefits LEAN brings to our firm, our clients and the industry as a whole.
____________________________________________
PlanGrid

As part of Autodesk Construction Solutions, PlanGrid's mobile-first solutions empower general contractors, subcontractors, owners and architects to provide fast, accurate information to the field. With unparalleled adoption by field workers, PlanGrid is used on projects as the single source of truth for all construction data — including drawings, photos, and other critical documents. As a result, critical workflows are streamlined, efficiency is improved, and field teams can take on more work and get more done. PlanGrid is used on more 1.5 million construction projects in 100+ countries. Headquartered in San Francisco and founded in 2011, PlanGrid was acquired by Autodesk in 2018.
Visit www.plangrid.com for a 21-day free trial.
____________________________________________