Ardmac

Ardmac is an international construction specialist that delivers complex high value workspaces and technical environments.
We've been leading the way in specialist construction for over 40 years and we employ the brightest minds and the most advanced technologies.
Operating across Europe from our offices in Dublin, Manchester, Craigavon and Brussels, we employ over 300 staff,  providing specialist construction services to the commercial fit out, life sciences and data centre sectors, with in-house global capability to deliver projects to the highest standards. Ardmac's vision is to be the contractor of choice for clients and the workplace of choice for great people.
_________________________________________________
BAM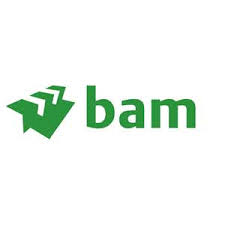 BAM Ireland is a wholly owned subsidiary of Royal BAM Group of the Netherlands and covers the entire spectrum of construction in Ireland.
Its subsidiary operating companies are:
BAM Civil
BAM Building
BAM Property
BAM Rail
BAM FM
Together, these operating companies rank in the top 2 of major Irish construction companies.
BAM Ireland is the holding company for all BAM's operating companies in Ireland. BAM Ireland's operating companies include: BAM Building; BAM Civil; BAM Fit-out; BAM Property; BAM PPP; BAM Facilities Management and BAM Rail.
We employ over 2000 people directly and indirectly and turnover for 2016 was €360 million. BAM Building ranks among the top two building contractors operating nationally and has carried out projects of the largest scale for the most prestigious of clients.
BAM Civil is the largest civil engineering contractor in Ireland. Projects include PPP motorway schemes, transportation, water & wastewater, marine, energy and rail projects.
_________________________________________________
Eversheds Sutherland

Eversheds Sutherland is Ireland's only full service international law firm providing expert legal services to a predominantly business client base across a broad spectrum of areas. Our partners and solicitors strive to work in a collaborative partnership with our clients to deliver premium legal advice on time, and within budget through our innovative project management structure which is unique among the legal profession.
We work with some of Ireland's largest, most successful and progressive companies as well as many exciting and innovative smaller companies. What is really important to us is that every client receives personal attention, dedicated service and the most appropriate integrated advice.
Being the Irish member of Eversheds Sutherland means we can provide a seamless service through our 66 offices and more than 200 relationship firms across Europe, the US, Asia, Africa and the Middle East. At local or international level, we aim to help all our clients in achieving their commercial objectives.
_________________________________________________
Fluor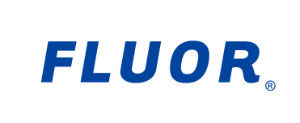 Clients depend on Fluor to address their business needs and help them increase capital efficiencies. As an integrated solutions provider, our experts work across diverse Client Markets, to offer cost-effective, innovative solutions to meet Clients' capital project requirements. Fluor understands the complexities of today's competitive markets, and together with our customers, designs optimal solutions to bring their quality capital projects to market safely, on schedule and within budget.
Fluor Processes and Systems Expertise
Clients look to Fluor as an integrated solutions provider to deliver the most complex and challenging projects, anywhere in the world. Fluor's integrated solutions span the entire capital project life cycle: engineering, procurement, fabrication, construction, commissioning and start-up, maintenance and project management.
Fluor's award-winning knowledge management system, Knowledge OnLineSM, is accessible 24/7 to our more than 56,000 global employees, allowing our collective expertise to be shared and applied across the company.
Fluor's suite of comprehensive project execution tools, MasterPlant®, is used by our global project teams, ensuring consistency and quality in the delivery of projects.
__________________________________________________
ICBE Advanced Productivity Network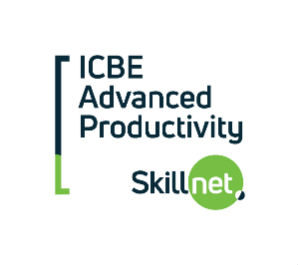 The ICBE Advanced Productivity Network, formerly Innovation Lean Six Sigma, was established over 12 years ago by the Irish Centre for Business Excellence. The Network was tasked with identifying national and international best practice and through targeted interventions enabled network members to become Internationally recognised centres of excellence.  Focusing initially on Lean, Six Sigma and Shingo the network has expanded to include key technologies and methodologies from automation to data analytics including additive manufacturing.
Comprising of over 200 cross sectoral members, the network has delivered over 34,000 training days, with 5,500 individuals across 700 companies, 144 best practice visits and assisted with the achievement of over 11 Shingo Awards.
With a focus on People, Processes and Technology the network has expanded its learning networks from assisting larger organisations to actively embracing SMEs and indigenous companies.
Some key activities include:
Formal Shingo International Best Practice Award
Come, See, Learn and Tell Best Practice Company Visits
Industry led courses
Knowledge Sharing Network
__________________________________________________
Jones Engineering

Jones Engineering Group is a leading International Engineering Contracting Group of companies providing mechanical, electrical, instrumentation, fire protection and maintenance solutions to world class clients. The Group comprises of a number of engineering contracting companies which collectively can deliver the complete range of engineering services.
We recently celebrated 125 years of engineering and construction excellence. The original company H.A. O'Neil Ltd was founded in 1890. The Group currently employs 2,500 people and has an excess turnover of over €400m per annum. Our objective is the delivery of quality work through quality people. Each of the operating divisions of Jones Engineering is certified to the International Quality standard, IS EN ISO 9001:2008, and accredited with 'Safe T Certification'.
__________________________________________________
Sisk Group

SISK Group is a 5th generation, 150 year old family business. Founded in Cork, Ireland in 1859.  It has grown from a small local builder to an international construction company, now diversified into Consumer Products, Property and other investments in Ireland, U.K., Europe & the Middle East employing over 2000 people. SISK Group has a reputation & a track record built around quality, reliability, partnership, integrity & trust.
OUR VISION
"To be a diversified, internationally focused Group.  We will achieve this by living our values, respecting our family culture, delivering excellence and focusing our resources on activities that deliver long term sustainable results"
_________________________________________________
Skanska

Skanska is one of the world's leading project development and construction groups – and our purpose is building for a better society.
Skanska provides innovative and sustainable solutions to create a sustainable future for its people, customers and communities.
This is reinforced by a continued commitment to Safety, Ethics, Green, Community Investment as well as Diversity and Inclusion.
_________________________________________________