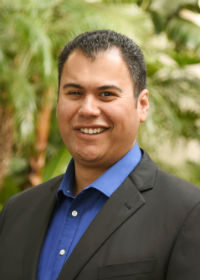 Felipe Engineer-Manriquez - Corporate Lean Manager - McCarthy Holdings, Inc.
International Lean speaker, a serial intrapreneur, McCarthy Building Companies' first Corporate Lean Manager responsible for overseeing a comprehensive Lean program for the family of McCarthy Building Companies. Felipe Engineer-Manriquez is a committed Lean Practitioner with over eight years of direct experience implementing Lean on a variety of construction projects and is an active contributing member of the Lean Construction Institute.
A Jeff Sutherland Certified ScrumMaster® with years of weekly sprints moved to "Done" and user of Scrum to teach Scrum to fellow construction professionals via guided interactive learning - over 500 industry partners in under two years. A Project Management Professional (PMP®) continuously updating project management knowledge, experience, and the skills to bring projects to successful completion.  A LEED AP BD+C United States Green Building Council professional, Engineer-Manriquez earned a bachelor of science in electrical engineering from the University of Illinois at Chicago and is a disciplined learner.
__________________________________________
Aidan Clancy - Commercial Director - Clancy Homes
__________________________________________
Ariel le Brone - Amgen & Fluor
__________________________________________
Dan McAllister / Sarah Kennedy - Mercury & EIDA
__________________________________________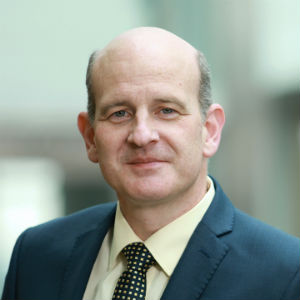 Denis Leonard - Integrated Management Systems - Graham Group
Denis Leonard is GRAHAM's Manager of Integrated Management Systems. His role involves managing ISO9001, ISO14001, OHSAS18001 and ISO44001 in addition to driving EFQM Criteria implementation and supporting Lean.
He has a degree in Building Engineering and an MBA and PhD in Business & Management with a focus on Quality Management. He is a Fellow of both the Chartered Quality Institute and the American Society for Quality and is also a Member of the Chartered Institute of Building. Denis is a Certified Lean Practitioner and Six Sigma Black Belt and is a trained Lead Auditor for ISO9001, ISO14001 and OHSAS18001. His experience includes Quality Management, construction management, training, and auditing in Ireland, the UK and the USA. Denis has won the ASQ Feigenbaum Medal and Leader Excellence Award while also leading teams to earn national Quality, Safety and Environmental Awards.
__________________________________________
Gareth Davis - Chief Operating Officer - IPS
__________________________________________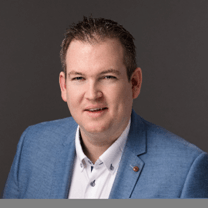 Jason Casey - Operations Manager - Ardmac Engineering
Throughout his twelve years' experience with Ardmac Jason has gained considerable experience in Technology & Interior Contracts Management. He is a highly conscientious Operations Manager with exceptional commitment to managing each element of work to the customer's satisfaction, and driving programmes whilst maintaining a firm focus on safety, quality, and budget.
Jason has been a leader in the Ardmac "Lean Construction Journey", and is a champion of innovation and change. Jason is also a Lean Construction Ireland Director and is a Chartered Construction Manager.
__________________________________________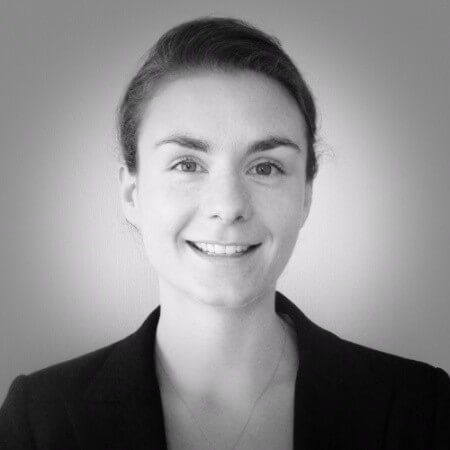 Jeanette Mair - Economic Research Executive - Construction Industry Federation
CIF's Economic and Policy Research Executive. Jeanette works with Federation policy committees and Directors, helping guide policy across a spectrum of economic / industry / fiscal / regulatory / development issues. Jeanette is also responsible for carrying out and commissioning new research, expanding the CIF's information databases, preparation of submissions and strategy papers and advocating on various industry matters to support CIF's dialogue with key policy stakeholders.
Jeanette joined the CIF in 2007 as Housing, Planning and Development Executive, a role she held until June 2017. She was Project Manager of CIRI (Construction Industry Register Ireland) from 2013 to 2017 during which time oversaw the establishment and operation of the new register. Jeanette has been Manager of the CIF's Register of Heritage Contractors since 2011.
__________________________________________
Joe O Sullivan - Regional Director - Sisk Grp (Pairc Ui Caoimh Project)
__________________________________________
John Dyson - Head of Global Capital Projects - GSK
__________________________________________
Katie Jones - Lean Development Manager - Graham Group
__________________________________________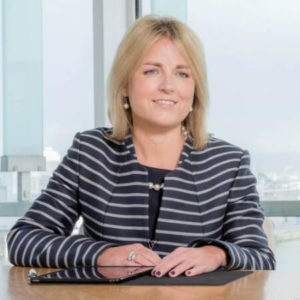 Rhona Henry - Partner & Head of Construction - Matheson
Rhona is a Partner and Head of Matheson's Construction and Engineering Group. Rhona specialises in the build out of capital projects in the energy, pharmaceutical and ICT markets, construction project finance and PPP construction. She typically advises clients on a full suite of project / construction related agreements spanning from project agreements and building contracts to professional appointment contracts, collateral warranties, direct agreements, interface agreements, bonds, project supervisor appointments and a wide range of sub-contracts.
__________________________________________
Niall Sommers - Director - Flour Corporation (Eli Lilly Project)
__________________________________________
Peter Court - Peter Court
__________________________________________
Roar Fosse - Chief Advisor - Skanska
__________________________________________
Rob Hughes - Survey Manager - Jones Engineering Grp
__________________________________________
Sorcha Mckenna - Partner - McKinsey& Company
__________________________________________
Stephen Greenhalgh - Lean Specialist - - Highways England
__________________________________________
__________________________________________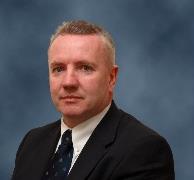 James McNabb - Operations excellence, Innovation & Strategy Development Director
James is an Industrial Engineer with over thirty five years industry experience specialising in 'Value Add' and Strategic Growth Programmes to help companies become more stable, innovative and profitable. His core focus is in implementing Operations excellence initiatives using lean principles in organisations and supporting companies to develop products, processes and services that will strategically develop their company.
His experience includes work in Construction, Engineering, Concrete, Timber and Service environments such as architects, surveyors and civil engineering. James is a specialist in strategic change in terms of focusing on 'higher level' activities and company re-structuring for growth. He has exceptional personal interaction skills and can lead and facilitate a team, often managing strong diverging views. He has managed innovation/lean initiatives with a group of 90 company's over 3 years linked to Ulster University, DKIT, and Glasgow University with major commercial outcomes emerging.
Has over 35 years' experience in resolving operational related problems and helping companies grow, often through the complete reconfiguration of the service/product offering and their organisation.
He has implemented SCM/Competitiveness improvement programmes in over 100 manufacturing sites, of which at least 80% have experienced sustainable growth. These clients include indigenous Irish companies and foreign companies at home and in Europe.
His work has resulted in loss making companies being turned into profitable organisations. He is a specialist in Production and Operations Management programmes. He is experienced in working with SME's and larger organisations in resolving operational related problems, measuring and improving productivity, shop floor efficiency and rationalisation projects, through lean and continuous improvement.
He has worked with senior managers in the public and private sectors with particular emphasis on implementing lean principles, strategic change management and the implementation of business systems focussed on quality, productivity improvements, cost reductions and standardisation. James is an active director in Team BDS Ltd, Trade Partners International Ltd, and Zagnetics Ltd.
He also is a borard member of a number of Irish SME'e. He is also heavily involved in charity organisations such as Galway Visually Impaired Cycling club, Abalta special school for children with autism, and Ability West.
_______________________________________
Peter McCaughey - Managing Director, IJM Timber Engineering Ltd.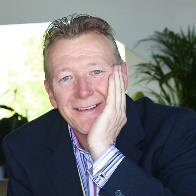 Peter has a long career in the construction industry, which included periods in every aspect of the business that he now manages. Commencing with his on-site work over 40 years ago at which time he completed a CIOB Site Management Program. He then worked through, design, surveying and project management aspects of the building business until he moved to IJM Timber Engineering Ltd. in the mid 80's.
Here he acted as Development Manager in the company's export drive into America and then developed a start-up company in south east England. Through his skills attained in both an R&D Programme at Stamford University England and a Senior Management Programme in IMI, he has been pivotal in the continuous product development and process re-engineering that has help position the company as the industry leader in the sector. During the 90's he became the General Manager and lead the company to a period of annual significant growth having three production facilities between Ireland and the UK.
Peter has gained extensive knowledge and expertise in International markets for construction products/services and he also qualified in the International Leadership for Growth programme with the goal to expand internationally until the downturn hit in 2007.
He then had to turn his focus to managing a deepening recession and was appointed Managing Director in 2008 to handle this challenge. Peter very quickly responded to the downturn and protected the business for the economic crisis of that period. During that time, Peter created a lean model for operations that has stood the test of time and underpins current growth. He personally leads innovation and lean teams in the business. This focus has afforded him the ability to once again get the business to not only achieve the pre-crisis turnover but to grow it significantly at an annual rate of 20-25% and resuscitate the expansion plan shelved 10 years ago.
He was also Director of the TQBI (Timber Quality Bureau of Ireland) and is currently Chairman of ITFMA.
On a personal level Peter has a 2nd dan black belt in Judo and was a key member of the Irish Judo Association and Assistant Manager to the Irish team.
_______________________________________________
Discussion Panel
Ralph Montague -  IBM
Clare Penny - CITA
Alan Hoar - CITA
__________________________________________