Ardmac

Ardmac is an international construction specialist that delivers complex high value workspaces and technical environments.
We've been leading the way in specialist construction for over 40 years and we employ the brightest minds and the most advanced technologies.
Operating across Europe from our offices in Dublin, Manchester, Craigavon and Brussels, we employ over 300 staff,  providing specialist construction services to the commercial fit out, life sciences and data centre sectors, with in-house global capability to deliver projects to the highest standards. Ardmac's vision is to be the contractor of choice for clients and the workplace of choice for great people.
____________________________________________
BAM Ireland

Operating successfully for over 60 years in Ireland, the bedrock of BAM's ethos is to understand our client's needs and project requirements and our ability to deliver innovative, cost efficient solutions that that meet and surpass these requirements. Our track record for delivering large and small-scale projects within budget and ahead of schedule has enabled us to become one of Ireland's largest and strongest construction businesses.
BAM has collaborated with public bodies and private national and international clients and consultants to deliver landmark projects that support the development of Ireland and its economy.
Our services encompass every phase of the construction process, from development to design to construction and including finance, operation and maintenance. We are a leader in PPP and play a key role in providing Ireland's health, education, civic and transport infrastructure. BAM currently employs over 2,000 people directly and indirectly, with a turnover of €550M for 2018.
Our spectrum of construction activities include:
Building: Public& private building, PPP, FDI Facilities
Civil Engineering: Motorways / roads, structures, energy, marine and water & wastewater
Fit-out: Complex and phased works in live environments
Property: Development
FM & OM: Public and private buildings & infrastructure
Rail: Mainline, light rail & OHLE
M&E: Mechanical & electrical
____________________________________________
DPS Group 

DPS Group is a global engineering, consulting and project management company, serving high-tech industries around the world. DPS delivers services for clients across the complete engineering and construction value chain including feasibility studies, concepts, consulting, architecture, engineering, procurement, construction management, commissioning, qualification and validation; as well as contingent staffing solutions.
DPS applies its extensive Process Engineering expertise built over 40+years, as well as significant Lean Construction experience to assist our clients in high-end process sectors such as pharmaceuticals, biotech, medical devices and semiconductors deliver their manufacturing facilities speedily, safely and cost effectively. What sets us apart are the partnerships we build with our clients through a fundamental understanding of their businesses and our own agility, flexibility, original thinking and our high-calibre people.
We have grown substantially in recent years and now employ over 1,400 people in our offices and on client sites in Ireland, Netherlands, Belgium, Sweden, Israel, Singapore, Switzerland, the United Kingdom and the United States.  For more information, visit www.dpsgroupglobal.com.
____________________________________________
Eversheds Sutherland

Eversheds Sutherland is Ireland's only full service international law firm providing expert legal services to a predominantly business client base across a broad spectrum of areas. Our partners and solicitors strive to work in a collaborative partnership with our clients to deliver premium legal advice on time, and within budget through our innovative project management structure which is unique among the legal profession.
We work with some of Ireland's largest, most successful and progressive companies as well as many exciting and innovative smaller companies. What is really important to us is that every client receives personal attention, dedicated service and the most appropriate integrated advice.
Being the Irish member of Eversheds Sutherland means we can provide a seamless service through our 66 offices and more than 200 relationship firms across Europe, the US, Asia, Africa and the Middle East. At local or international level, we aim to help all our clients in achieving their commercial objectives.
____________________________________________
Fluor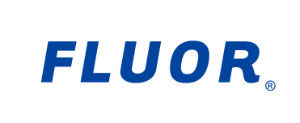 As one of the world's largest engineering, procurement, fabrication, construction and maintenance (EPFCM) companies, Fluor offers an unmatched diversity of experience along with a reach that spans the globe. For more than a century, Fluor has served our Clients by providing innovative and integrated solutions to deliver capital efficiency and project certainty. Since our first project in Ireland in the 1970s, Fluor is proud to have delivered a wide range of life sciences and advanced manufacturing projects during the past forty years. As leaders in lean construction, we are delivering  Integrated Project Delivery (IPD) project executions globally.
Our exceptional people, broad knowledge, agility, dedication to safety and vast network of resources enable us to fulfil this commitment every day. Our more than 56,000 employees in over 100 countries work collaboratively to tailor integrated solutions for our Clients that span the entire project life cycle.
Fluor is a FORTUNE 500® company, ranking No. 153 in 2018. Fluor has been listed on the FORTUNE® Magazine "World's Most Admired Companies®" list for 18 consecutive years and acknowledged as a World's Most Ethical Company® by Ethisphere for the past 12 years. We are proud to be an industry leader, recognised for the ability to successfully, ethically and safely execute projects around the world.
Contact number: +353-87-932-2722  
Web: www.fluor.com
____________________________________________
Jacobs 

Jacobs leads the global professional services sector delivering solutions for a more connected, sustainable world. With $15 billion in fiscal 2017 revenue when combined with full-year CH2M revenues and a talent force more than 77,000-strong, Jacobs provides a full spectrum of services including scientific, technical, professional and construction-and program-management for business, industrial, commercial, government and infrastructure sectors.
____________________________________________
John Sisk & Son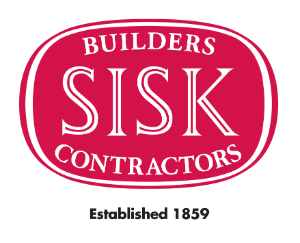 John Sisk & Son is an innovative, international, engineering and construction company. We are a progressive family owned business with long term vision, operating since 1859. Sisk is Ireland's No1 provider of construction services with extensive operations across Ireland, the United Kingdom and mainland Europe.
Sisk has the track record, scale and capacity to successfully undertake large, complex, multidisciplinary programmes and we are recognised by our global clients as world leaders in safe delivery.
Based on a strong financial platform, Sisk's strategy is to create value for our customers, partners and people through our technical knowledge, ability and experience to collaborate with our clients and suppliers to provide technical and delivery solutions in an open and can-do way to meet aligned objectives
We offer a full range of solutions where safety, innovation, quality, efficiency and value are integral to everything we do.
We deliver projects and programmes in key sectors such as Data and Technology, Pharmaceutical and Life Sciences, Infrastructure, Transportation, Healthcare, Commercial, Residential, Retail, Industrial, Leisure, Education and Energy.
Sisk employs 1,300 people across its operations in Ireland, the UK and Europe.
We focus on offering our people the best opportunities, developing them and provide a rewarding and fulfilling professional environment
We lead as a responsible business in our local communities and the wider industry. Our values guide our actions and our behaviours.
We invest heavily in our business, people, technology and innovation to drive the future growth and success of Sisk and safeguard our long term sustainability
____________________________________________
Jones Engineering

There are a few Irish companies that can trace their origins back to the nineteenth century. Founded in 1890, the company was built upon a culture of continuous learning and integrity, combined with a firm support and respect for employees, clients and the people who use our services. The firm has had a lifelong commitment to education and innovation. These values have been faithfully maintained and built upon.
Employing almost 3,000 people across 14 countries and with a turnover of almost €500m, the firm has invested heavily in LEAN starting with an initiative going back to 1999. To date, over 560 of our key personnel have been trained at third level up to and including Masters Level in Lean.
Jones Engineering recognises the benefits LEAN brings to our firm, our clients and the industry as a whole.
____________________________________________
PlanGrid
Bio to Follow
____________________________________________