Ardmac

Ardmac is an international construction specialist that delivers complex high value workspaces and technical environments.
We've been leading the way in specialist construction for over 40 years and we employ the brightest minds and the most advanced technologies.
Operating across Europe from our offices in Dublin, Manchester, Craigavon and Brussels, we employ over 300 staff,  providing specialist construction services to the commercial fit out, life sciences and data centre sectors, with in-house global capability to deliver projects to the highest standards. Ardmac's vision is to be the contractor of choice for clients and the workplace of choice for great people.
______________________________
Murphy Surveys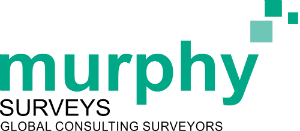 Murphy Surveys offers a wide range of precision measurement solutions to support the needs of the built and natural environment, including BIM, laser scanning, topographic surveys, setting out, monitoring surveys, tunnels, railways, rivers, measured survey services, land surveys services, utility, GPR and more.
State-of-the-art technologies and an experienced, knowledgeable and highly trained team allow Murphy Surveys to provide their clients with a competitively priced, first-rate service.
Our years of experience have helped us understand our clients' needs and the challenges they face. Every service we offer can be customised to meet our clients' particular requirements. As leading global consultant surveyors, we can provide you with many services related to geophysical, topographical and land surveys.
Continuous investment in the most up-to-date surveying technology ensures our clients benefit from the most efficient, cost competitive and risk averse surveys on the market while providing the most rigorous standards in detail and accuracy.