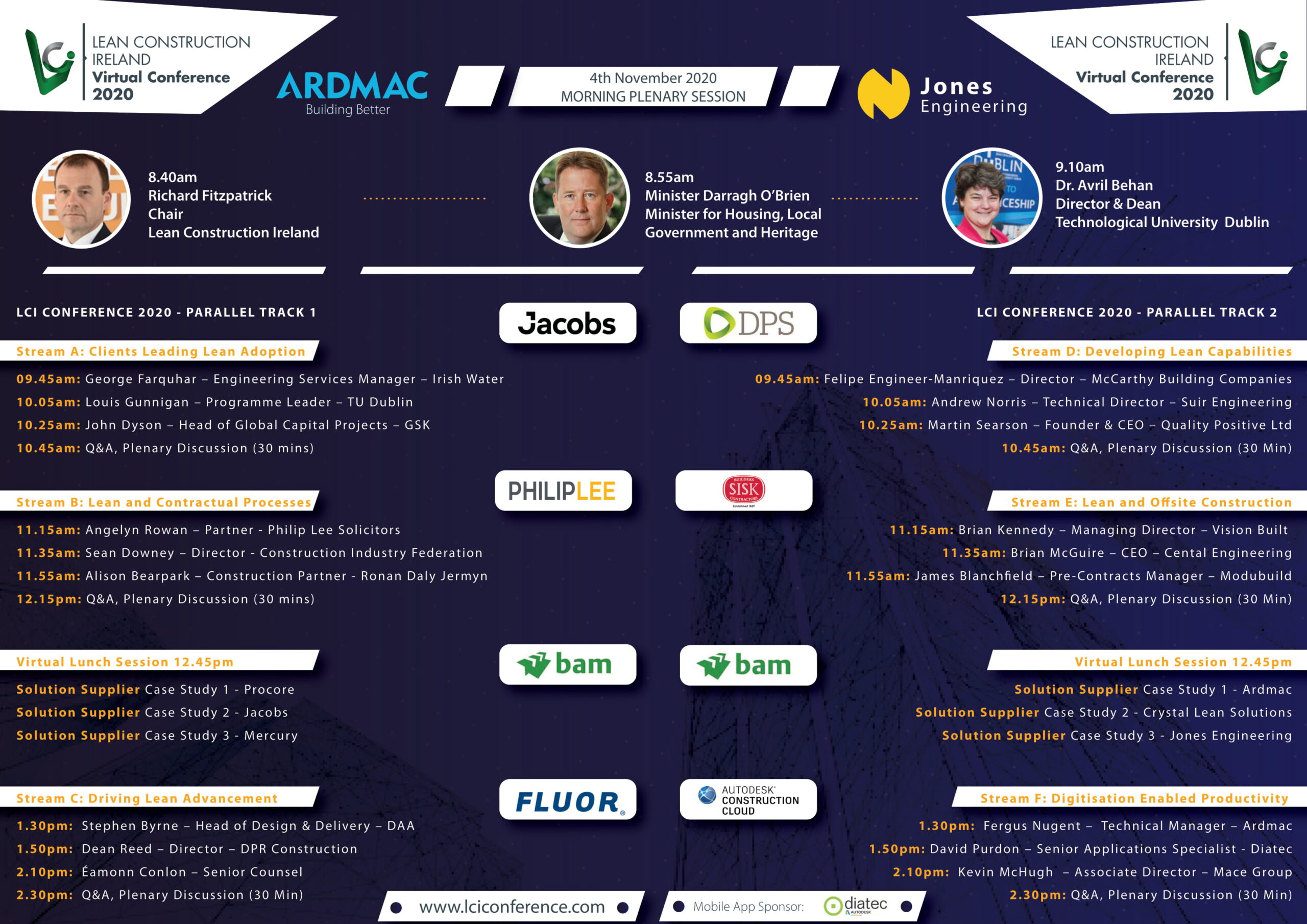 ---
Alison Bearpark – Construction Partner – Ronan Daly Jermyn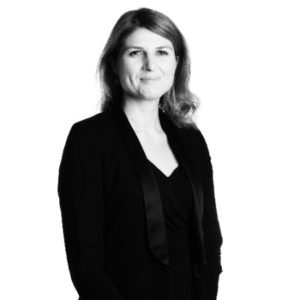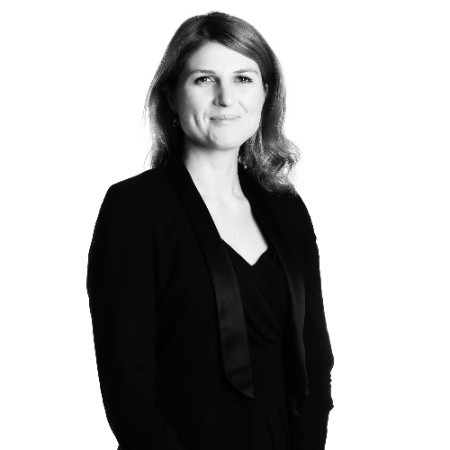 Alison is a projects and construction solicitor with over 11 years' experience of advising public and private sector clients in Ireland and internationally on all aspects of non-contentious construction.
______________________________________________
Andrew Norris – Technical Director – Suir Engineering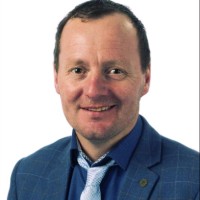 Time served electrician who has progressed within the company over the last 23 years.
Managed projects in the UK and Ireland from Category 1 Waste to Energy projects(Runcorn TPS and Air Products TV2) to Pharmaceutical(Genzyme),Dairy processing,(Glanbia) and renewable Energy(Cordal Wind Farm).
______________________________________________
Angelyn Rowan – Partner – Philip Lee Solicitors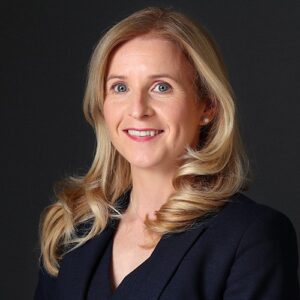 Angelyn advises clients on major infrastructure projects, complex procurement matters and construction. She is and has been involved in some of the largest public sector infrastructure projects in Ireland over recent years, including the development of the DIT Grangegorman Campus and Social Housing PPPs.
Angelyn's experience includes advising:
funders, developers, employers and contractors on all aspects of construction law, specialising mainly in non-contentious areas;
both the public and private sectors on Public Private Partnerships in the education, healthcare, social housing and roads sectors; and
on all aspects of Irish and European public procurement, including the conduct of tender procedures, procurement challenges and the rights and obligations of contracting authorities.
Angelyn is a member of the Law Society of Ireland, the Dublin Solicitors Bar Association, the Society of Construction Law and Procurement Lawyers' Association. She is a director of Lean Construction Ireland.
______________________________________________
Dr. Avril Behan – Director & Dean of the College of Engineering & Built Environment – Technological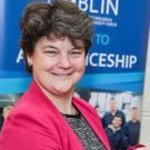 University Dublin
Dr. Avril Behan is Assistant Head of the School of Multidisciplinary Technologies at the TU Dublin, Bolton Street where she is responsible for the management of programmes and collaborative modules in the area of BIM & Lean, Digital Construction & Engineering, and Advanced Analytics for Engineering & the Built Environment. She also teaches on undergraduate and postgraduate programmes across TUD's College of Engineering & the Built Environment and supervises at MSc, MPhil and PhD levels.
Avril is a Chartered Geomatics Surveyor and holds a PhD in the application of geomatics to architectural historical studies. Her research interests include all aspects of building information modelling & management, particularly integration of geomatics technologies & spatial information, applications of analytics & Machine Learning in Engineering & Built Environment contexts, collaborative education, and full asset lifecycle management. The integration of lean construction with BIM is also an area of special interest and links with Avril's role as a Director of Lean Construction Ireland. Avril is TUD's Lead Investigator on the EU-funded BIMCert project which is producing training materials to enable construction personnel at all levels to utilise BIM to achieve EU Buildings Directive energy targets.
She chairs the Society of Chartered Surveyors Ireland BIM inter-professional working group, is vice-Chair of SCSI's Geomatics Profession Group and is a Member of both the UK and Irish BIM academic fora. She is also a member of the buildingSMART (bSI) UKI steering committee for the development of the UKI bSI Professional Certification Programme in Open BIM and the international representative on the survey4bim working group of the UK BIM Task Group. Avril is a member of the Royal Academy of Ireland's Geosciences & Geographical Sciences Committee for the 2018 – 2021 term.
______________________________________________
Brian Kennedy – Managing Director – Vision Built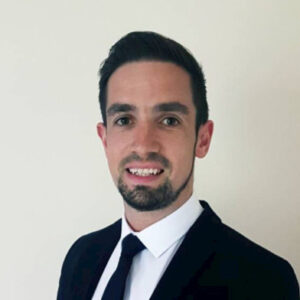 Brian Kennedy is Managing Director of Vision Built who are a leading design, manufacture and install company supplying offsite systems to the UK and Irish Market. Vision Built design and manufacture both 2D cold form steel panelised and 3D volumetric modular systems which allows them the flexibility in design to suit a variety of building types. Brian is a chartered engineer with over 15 years' experience working as a director in charge of major projects utilising offsite building techniques. Brian received his bachelor of engineering degree in National University of Ireland Galway and his MBA qualification in Henley Business School. Brian has successfully delivered projects in many sectors including pharmaceutical, industrial, residential, retail, hospitality and leisure including landmark projects such as Center Parcs Holiday Village and the Curragh Redevelopment.  Brian has a passion for delivering projects in a collaborative environment utilising lean processes and modern methods of construction.
______________________________________________
Brian McGuire – Co-Founder & CEO – Cental Ltd.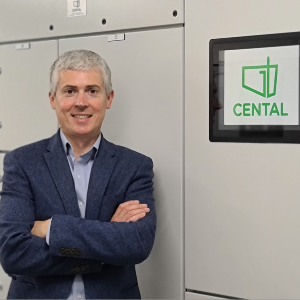 Brian McGuire is Co-Founder and CEO of Cental Ltd., a design-and-build company based in Carlow, Ireland which manufactures modular technical solutions to house IT, Electrical and Mechanical equipment for the Data Centre, Utilities, Oil & Gas and Marine markets. Brian has over 24 years' of experience and is an innovator and champion of modular and pre-fabricated solutions. Brian has completed over 800 modular solutions mainly for Data Centre and Utility clients, including London Olympics 2012 (LOCOG), Ericsson, Blacknight, Digital Realty, Equinix, Zenium, Interxion, Aurora Telecom, Meteor, Telefonica O2, BP, Shell, GE, Schneider, ABB and other blue chip clients. Brian is a graduate of Carlow IT and Coventry University, where he received a First-Class BEng Honours Degree in Electronics and Computer Control.
______________________________________________
Minister Darragh O'Brien – Minister for Housing, Local Government and Heritage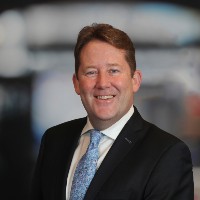 Darragh O'Brien T.D. was appointed Minister for Housing, Local Government and Heritage in June 2020. He is an elected TD for the constituency of Dublin-Fingal. Prior to his election to the 30th Dáil in 2007, Minister O'Brien worked mainly in Financial Services and was elected to Fingal County Council in 2004. He was elected to Seanad Éireann in 2011.
He has held various positions within the Oireachtas including Vice-Chairperson of the Public Accounts Committee, Member of the Oireachtas Committee on Justice, Equality, Defence and Law Reform, Leader of Fianna Fáil in the Seanad, Opposition Frontbench Spokesperson on Dublin, Foreign Affairs and Housing.
Minister O'Brien is committed to examining the best way forward in terms of housing and accommodation solutions and enabling people to live fulfilling lives, in a safe, sustainable and environmentally-friendly manner.
______________________________________________
David Purdon – Senior Applications Specialist – Diatec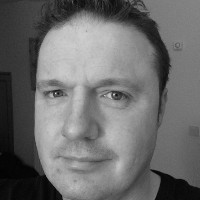 David is a qualified Industrial Designer & Building Technologist and Autodesk professional user in private practice since 1994. He transitioned to the Autodesk channel in 2000 as a Technical Specialist while expanding into IT, Cloud and Virtualisation.
David is a qualified & accredited Autodesk technical software specialist for Revit, 3DS Max, Infraworks, BIM 360 platform, Dynamo, Navisworks & Civil 3D. and certified in BIM through RICS. David's primary focus is helping clients in the AEC sector with technology implementation to enable BIM & Digital Project Delivery Requirements.
______________________________________________
Dean Reed – Director – DPR Construction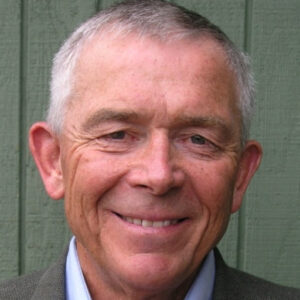 Dean Reed has seen a lot in his 45 years in construction. Having grown up in a construction family, Dean joined the U.S. Peace Corps as a Rural Construction Advisor in West Africa after graduating with a Bachelor's degree in Psychology from the University of California, Santa Cruz. Upon returning home, he went to work with his tools as a Journeyman Carpenter, Welder, and Millwright, before discovering how he could use a computer to help his brother plan and manage large construction projects. His perspective changed dramatically in 1996 when he discovered Lean Construction and Virtual Design & Construction (VDC) together. He brought that new thinking to DPR Construction when he began working there as a Project Planner in 1997. Since that time, Dean has worked tirelessly to help DPR people, owners, designers and trade partners understand and leverage their creative talents to deliver significantly better buildings. He is widely respected within the Lean Construction community in the U.S. and internationally. Dean often speaks at industry events and lectures regularly at Stanford University. He is co-author of Integrating Project Delivery.
______________________________________________
Éamonn Conlon – Senior Counsel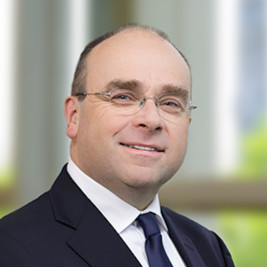 Éamonn is a Lawyer, arbitrator, ADR practitioner and has specialised in infrastructure and construction law for the last 33 years.
______________________________________________
Felipe Engineer-Manriquez –  National Director of Lean Construction – McCarthy Building Companies, Inc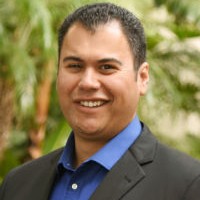 International Lean speaker, host of The EBFC Show design and construction podcast, a serial intrapreneur, Felipe Engineer-Manriquez is a committed Lean practitioner with two decades of construction industry experience. Engineer-Manriquez is an active contributing member of the Lean Construction Institute and is an approved instructor/facilitator.  Engineer-Manriquez was honored with the Lean Construction Institute (US) Chairman's Award during the 21st Annual LCI Congress (Oct. 14-18, 2019) for contributions to the Institute and the design and construction industry as a whole.
Felipe works with executive leadership and guides senior leaders for strategic planning and improving work processes.  He works directly with regional VPs of operations to ensure safety, quality, production, and net margin enhancement.  He actively mentors up and down the chain of command, including pre-construction, designers/engineers, and project teams across the nation. In addition to having over two decades of construction experience, Felipe has over a decade of strategic business strategy implementation.  Felipe has a Bachelor of Science in Electrical Engineering, a Master of Business Administration, and leads various initiatives across multiple regions, and holds active leadership roles in the Lean Construction Institute, Construction Industry Institute, and other business organizations.
He is a Jeff Sutherland Certified ScrumMaster® with years of weekly sprints moved to Done and user of Scrum to lead thousands of fellow construction professionals via guided interactive learning.  Felipe also currently serves as the chair of the Construction Industry Institute Collaborative Scheduling Research Team (18-362).
______________________________________________
Fergus Nugent – Technical Manager  – Ardmac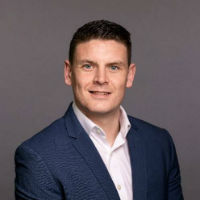 Fergus Nugent is a Technical Manager at Ardmac, a leading specialist construction company. Fergus has significant experience in the construction industry and joined Ardmac as an Architectural Technologist in 2011. In his current role, Fergus manages a team of 20 BIM/ Architectural Technologists across Ireland, the UK and Europe. Fergus is also involved in researching and implementing digital technologies and processes to complement other LEAN initiatives with the team at Ardmac.
Fergus has a Bachelor of Science Honours Degree from Waterford Institute of Technology, is a member of the Chartered Institute of Architectural Technologists and is currently completing a Master Degree in Construction Project Management.
______________________________________________
George Farquhar – Engineering  Services Manager – Irish Water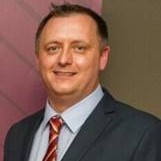 George Farquhar is the Engineering Services Manager in the Asset Delivery Management  team at Irish Water.
In his role, he has the responsibility for standards, consistency and quality for delivery of the water and wastewater capital investment programmes. The planned programme over the five year period 2017 – 2021 totals a value of €3.5bn.
The role has direct responsibility for activities from planning stage through to construction completion and hand back to the business.
Prior to taking up this role, he has 20+ years in the water industry in the UK & Ireland and has a degree in Civil Engineering and currently studying diploma in Organisational Development and Transformation.
______________________________________________
James Blanchfield – Pre-Contracts Manager – Modubuild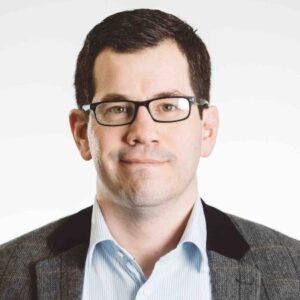 James Blanchfield (MBA) is Pre-Contract Manager with Modubuild. Headquartered in Kilkenny, with offices in UK, Netherlands, Belgium and Finland, Modubuild are leading the way in modular construction. With emphasis on biopharm & data storage sectors, Modubuild specalise in the delivery of offsite modular construction systems, internal modular construction and prefabricated GMP/ISO classified buildings. James brings knowledge around modular construction and the value add that it brings to complex, fast track projects. Additionally, working under the supervision of Darrin Taylor at Waterford I.T, James has recently completed a research study & thesis, orientated around applying Lean principles to the tendering process. His research focuses on workload delegation and the benefits of assigning tasks to personnel with the requisite skills or knowledge to add greatest value to a process.
______________________________________________
Janosch Dlouhy – Lean Construction Specialist – BMW Group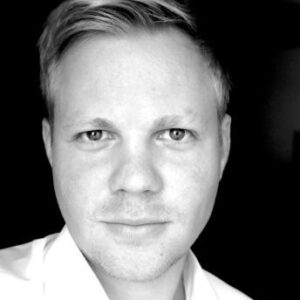 Since 2013 Janosch Dlouhy is charge of the implementation of Lean Construction, Lean Design and Lean Equipment in the Construction Department of the BMW Group. While working on his doctoral thesis at the Karlsruher Institut für Technologie (KIT) with the topic Taktplanning and Taktcontrol he was Supervisor of 36 Bachelor and Masterthesis and Mentor of the Recherarch Team "Team Lean". His doctoral father is Prof. Sehrvin Haghsheno.
In the German Lean Construction Institute (GLCI) he is responsible for the group based in Munich. His master-thesis set foundations in Taktplanning and Taktcontrol and was honoured with the AGI Price in Aachen. He is one of four founders of the software start-up TaktPlan.
______________________________________________
John Dyson – Professor of Human Enterprise – University of Birmingham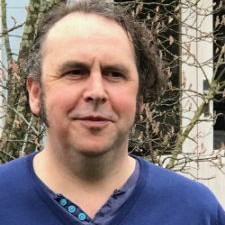 After graduating from Newcastle University in 1988 with a degree in Biochemistry and Nutrition, John worked in the food industry until joining SmithKline Beecham, in 1992.
In 1995 he first dipped his toe into project management in the Central Consumer Healthcare projects merged to form Engineering Technology and Capital Management for GlaxoSmithKline in 2000.
John managed a diverse group of projects in many countries (India, Europe, US and UK) and in 2008 became Vice President and Head of Global Capital Projects. In  2010 in collaboration with the University of Birmingham he led the development of an Masters in Industrial Project Management
John is now Professor of Human Enterprise at the University of Birmingham while also working independently and closely with Industry. This role combines his fascination of how people come together in purposeful collaborations, through enterprises and projects, to deliver value to their organisation and society as a whole.
Being, a practicing psychotherapeutic counsellor he is particularly interested in the psychology of individuals and the dynamics of groups. How high performing organisations can be synonymous with individual mental health and well-being.
______________________________________________
Kevin McHugh – Associate Director – Mace Group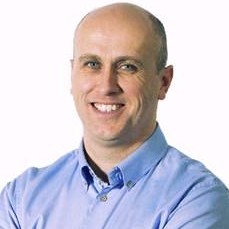 Kevin brings experience from a uniquely diverse series of roles he has undertaken during his career to date. From Senior Project Engineer, Project Manager, Construction Manager and Construction Supervisor, to Planner and Project Manager. Kevin has developed an in depth understanding of what it takes to deliver lean construction understand the requirements and apply Lean techniques to underpin his construction management experience at each stage of a project.
Kevin was responsible for developing the production control system using The Last planner system. Working with the supply chain and the Mace management team to produce an effective system that communicated site activities throughout the project. Kevin also managed the digital process to integrate the production control process with the project management KPI's using visual management and identifying High Risk Activities, off site and on site production activities to monitor progress.
Kevin is involved in deploying an 'Integrated project delivery model' on large scale projects. He recognises the need for close collaboration and strong stakeholder involvement in the project delivery. Kevin is focused on providing a lean project delivery system that identifies opportunities for continuous improvement.
______________________________________________
Louis Gunnigan – Programme Leader for Campus Development – Technological University Dublin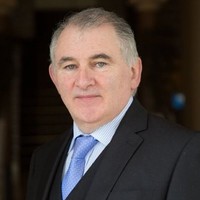 The Campus Planning office divides projects on the Grangegorman Campus development into two distinct but overlapping phases. The first concerns the establishment of the scope of each project, the second concerns the end user input to the design and construction of the projects. This role provides the co-ordination and leadership required to complete the second phase of all of the projects that comprise the Grangegorman Campus development. A third phase, the migration to the new facilities, is managed by the Directorate of Campus Services and Relocation.
______________________________________________
Martin Searson – Founder & CEO – Quality Positive Ltd.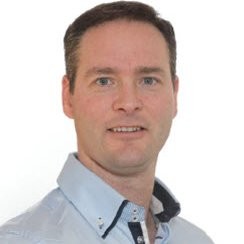 Martin had an extensive Quality Management experience from working on projects across a range of sectors including Data Centres, Bio-Pharmaceutical & Industrial Manufacturing. Committed to meeting client expectations, ensuring the highest quality standards are met while delivering value to the client.
______________________________________________
Richard Fitzpatrick – Director for Programme Management and Project Controls (NPHDB) – Chair of  Lean Construction Ireland

Richard is Director for Programme Management and Project Controls with the National Paediatric Hospital Development Board and a member of the NPHDB Executive with responsibility for delivering the New Children's Hospital – the largest single capital investment in any healthcare project in Ireland.
Richard has over 25 years' programme and project management experience having been responsible for managing the delivery of major capital infrastructure programmes both in the UK and Ireland.  Prior to joining the NPHDB Richard held a senior position with Dublin City Council, prior to this was Project Director for the construction of University of Ulster's new university campus in Belfast City and Managing Partner for EC Harris' consultancy business in Ireland.
Richard is a Chartered Electrical Engineer and a member of the Institution of Engineering and Technology (IET) and also a Member of the Association for Project Management. He graduated with an honours degree in Electrical and Electronic Engineering from London South Bank University and holds APMP accreditation.
Richard is Chair of the Lean Construction Ireland, an independent all-island voluntary not-for-profit association leading the initiative to transform the Irish Architecture, Engineering, Construction (AEC) industry through collaboration and the application of Lean thinking and practises.
______________________________________________
Sean Downey – Director, Specialist Contracting – CIF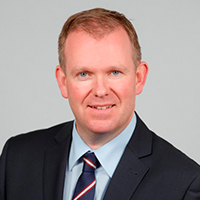 A Chartered and Registered Building Surveyor with over 20 years post graduate, technical and project management experience in Irish and European building projects.
Managing specialist and subcontractor trade associations to assist in the development of professional, efficient contracting businesses. Our aim is to showcase the value of our member companies as 'best in class' and to help them achieve their business growth ambitions.
Leading initiatives on innovation, BIM and continuous improvement for the construction sector.
Specialist support areas primarily include, advising on contract, payment, dispute resolution and procurement issues.
______________________________________________
Stephen Byrne – Head of Design & Delivery – DAA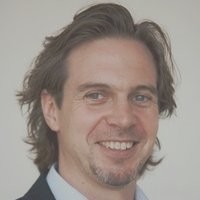 Stephen is the head of design & delivery at the daa where he leads a highly skilled team responsible for all airport infrastructure & development projects. His experience, spanning over 20 years, includes the planning, design and delivery of an international portfolio of complex airport, stadia, bridge and building projects.
______________________________________________