Morning Plenary Session
8.30am Minister Opening- Eoghan Murphy 
9.00am Jeanette Mair – CIF
9.45am Refreshment & Break to Streams
Morning Plenary Session
8.45am Richard Fitzpatrick – LCi Chairman
9.15am Keynote Speaker: Jan Koeleman - McKinsey & Co
9.45am Refreshment & Break to Streams

Stream A: Public Project


10.15am: Case 1 – George Farquhar – Eng. Service Manager – Irish Water
10.45am: Case 2 – Peter Bennett – Metrolink Design Coordinator – TII
11.15am: Case 3 – Stephen Byrne – Head of Design & Delivery – DAA
11.45am: Case 4 – Stephen Greenhalgh – Lean Specialist - Highways England
12.15pm - Stream Discussion Panel/Audience Engagement

Stream B: Private Projects
10.15am: Case 5 – Shane Collins – Project Manager – Merck MSD
10.45am: Case 6 – Joe O'Sullivan – Regional Director - Sisk Group
11.15am: Case 7 – John Dyson – Head of Global Capital Markets - GSK
11.45am: Case 8 – Katie Jones – Lean Development Manager – Graham Construction
12.15pm - Stream Discussion Panel/Audience Engagement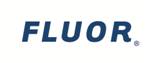 Stream C: Home Building
10.15am: Case 9 – Aidan Clancy – Commercial Director – Clancy Homes
10.45am: Case 10 – Hugh Brennan – Founder - O'Cualann Cohousing Alliance
11.15am: Case 11 – James McNebb/Peter McCaughey – IJM Timber Engineering
11.45am: Case 12 – Eibhlin O'Connor – Head of Delivery – Cluid Housing Association
12.15pm - Stream Discussion Panel/Audience Engagement
Stream D: International Best Practices


10.15am: Case 25 – Roar Fosse/Henning Habberstad - Skanska
10.45am: Case 26 – Dr. Steve Ward & Simon Caklais - Lean Construct
11.15am: Case 27 – Felipe Engineer-Manriquez – Corp. Lean Manager Mc Carthy Holdings
11.45am: Case 28 – Christine Pasquire – Director – Lean Construction UK
12.15pm - Stream Discussion Panel/Audience Engagement
 
Afternoon Plenary Session
2.00pm Prof. Rafael - Technion Israel Institute of Technology
2.30pm Refreshment & Break to Streams
Stream E: Public Sector (Cont.)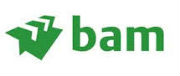 2.50pm: Case 17 – Clare White – Director – O'Connell Mahon Architects
3.15pm: Case 18 – Conor Sreenan – Director – Grangegorman Development Agency
3.40pm: Case 19 – Peter Browne – Senior Bus. Dev. Manager – McAvoy Group
4.05pm: Case 20 – Denis McCarthy – Director – BAM Contractors
4.30pm - Stream Discussion Panel/Audience Engagement
Stream F: Private Projects (Cont.)
2.50pm: Case 21 – Ariel Lebron – Project Director – Fluor Corporation
3.15pm: Case 22 – Tom Chapman – Head of US Construction – IPS Integrated
3.40pm: Case 23 – Richard Casey – European Operations Director – DPS Group
4.05pm: Case 24 – Denis Leonard – Manager of Integrated Systems – Graham Construction
4.30pm - Stream Discussion Panel/Audience Engagement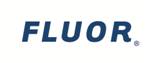 Stream G: Lean in Contracts
2.50pm: Case 25 – Niall Sommers – Director – Fluor Corporation
3.15pm: Case 26 – Rhona Henry – Partner – Matheson
3:40pm: Case 27 – Howard Ashcraft – Partner – Hanson Bridgett
4.05pm: Case 28 – Angelyn Rowan – Partner – Eversheds Sutherland Ireland
4.30pm - Stream Discussion Panel/Audience Engagement
Stream H: Lean Technologies
2.50pm: Case 29 – Fergus Nugent – Project Manager - Ardmac
3.15pm: Case 30 – Rob Hughes – Geo-Survey Manager – Jones Engineering
3.40pm: Case 31 – Dr. Peter Court – MEP Project Leader – TAKT Limited
4.05pm: Case 32 – Dan Mc Alister – Director – EIDA Solutions
Discussion Panel: Ralph Montague (IBM), Clare Penny (CITA), Alan Hoar (CITA)
 
Event Close
REGIONAL SKILLNET THINK TANK (Post Event)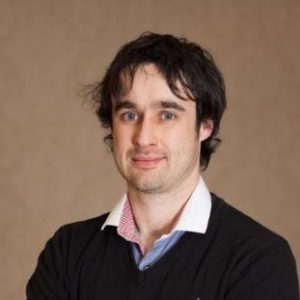 Aidan Clancy - Commercial Director - Clancy Homes
Aidan is the commercial director of Clancy Homes, a housing development company founded in 2016. Prior to this he worked in general contracting across a variety of commercial and residential contracts.
As Clancy Homes now fulfil the role of client they are able to incorporate Lean from the very beginning of a project. By applying Lean principles to traditional building methods, Clancy Homes are able to reduce the amount of capital tied up in WIP (Work In Progress) and deliver better homes faster. Aidan will be sharing his insights as to how Lean can improve this and other aspects of housing delivery.
Aidan has a degree in Mechanical Engineering from UL and an MBA from WIT. He is currently studying Contract and Land Law in IT Carlow. He is an active member of Lean Construction Ireland and the CIF.
__________________________________________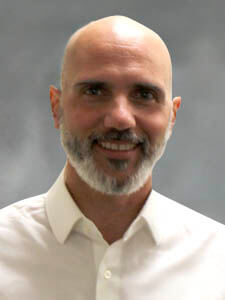 Ariel Lebron - Project Director - Fluor Corporation
Ariel Lebron is a Project Director for Fluor Corporation assigned to the Life Sciences & Advance Manufacturing Business Line. He has a Bachelor Degree in Civil Engineering from University of Puerto Rico, Mayaguez Campus and a Masters Degree from Purdue University in Construction Engineering & Management.
Upon completing his graduate studies, Ariel moved to Puerto Rico where he worked in multiple commercial construction projects until he joined Fluor in 2002. Throughout the course of his career with Fluor, Ariel has been assigned to multiple complex projects, mostly in the pharma and biotech industry, where he has worked in leadership roles in the execution of modular construction, drug substance manufacturing, and fill and finish facilities, laboratories and animal health projects. For the last 10 years, Ariel has been involved in leading the execution of projects incorporating lean concepts.
His team successfully delivered the first two IFoA contracts executed in Puerto Rico, where he participated in the role as Project Director. In addition, Ariel has worked in multiple biotech projects in Ireland in the role of Construction Manager and Project Manager.
___________________________________
Angelyn Rowan - Partner - Eversheds Sutherland Ireland
______________________________________
Christine Pasquire - Director - Lean Construction UK
_____________________________________
Clare White - Director - O'Connell Mahon Architects
_____________________________________
Conor Sreenan - Director of Strategy & Design - Grangegorman Development Agency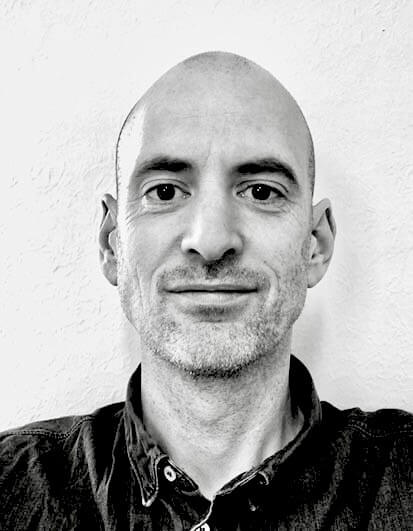 Since graduating as an Architect (University College Dublin, 2001), he has practiced in Dublin, New York, Auckland and Melbourne. From 2012-2016 he oversaw the design and construction of the Palestinian Museum, Ramallah, West Bank – on behalf of Heneghan Peng Architects. The project was awarded World Civic Building (WAN 2017), World Cultural Building 2017 (WAF), and was a recipient of the Royal Institute of the Architects of Ireland President's Award (2017). The Museum was shortlisted for the Royal Institute of British Architects' International Prize (2018).
In 2009 he was appointed as an external design critic to the School of Planning Architecture and Civil Engineering, at Queens University Belfast. He served as Assistant Lecturer in the design studio at the Dublin School of Architecture, Dublin Institute of Technology from 2015-18.
In 2010 he won first place in EUROPAN 10 for his housing masterplan of a 50-hectare site on the edge of Galway City. EUROPAN is an open International design competition; challenging the domain that exists between urban planning, architecture and building construction.
In summer 2017 Conor was appointed to the Grangegorman Development Agency as a Project Coordinator, this was followed in Spring 2018 with his appointment as Director of Strategy and Design. The Grangegorman Development Agency is a statutory agency established in 2006 by the Irish Government under the Grangegorman Development Agency Act (2005) to redevelop the former St Brendan's grounds in Dublin's north inner city. The Agency aims to create a vibrant piece of new city in a way that is sensitive to the context of its site, neighbourhood and existing community. The Agency's challenge is to plan for and implement a complex, multi-phased development providing;
Linkage to Smithfield, Phibsborough, Stoneybatter
New Healthcare facilities for the Health Service Executive
A new urban campus for the Dublin Institute of Technology
New arts, cultural, recreational and public play spaces, and
Complementary mixed-use developments.
__________________________________________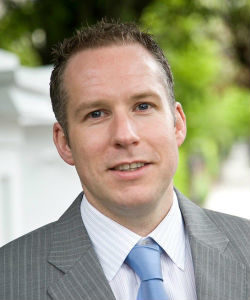 Dan McAllister - Co Founder | Director - EIDA Solutions

With over 20 years MEP contracting experience, Dan has worked on some of the largest semi-conductor and pharmaceutical construction projects in recent years in Ireland, the Middle East and Sweden dealing with clients such as Intel, Pfizer, Bristol Myer Squibb & Wyeth Medica.
__________________________________________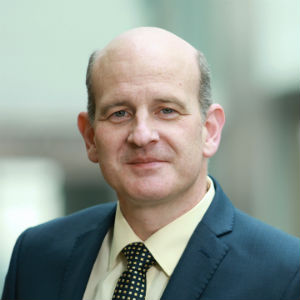 Denis Leonard - Manager of Integrated Management Systems - Graham Group
Denis Leonard is GRAHAM's Manager of Integrated Management Systems. His role involves managing ISO9001, ISO14001, OHSAS18001 and ISO44001 in addition to driving EFQM Criteria implementation and supporting Lean.
He has a degree in Building Engineering and an MBA and PhD in Business & Management with a focus on Quality Management. He is a Fellow of both the Chartered Quality Institute and the American Society for Quality and is also a Member of the Chartered Institute of Building. Denis is a Certified Lean Practitioner and Six Sigma Black Belt and is a trained Lead Auditor for ISO9001, ISO14001 and OHSAS18001. His experience includes Quality Management, construction management, training, and auditing in Ireland, the UK and the USA. Denis has won the ASQ Feigenbaum Medal and Leader Excellence Award while also leading teams to earn national Quality, Safety and Environmental Awards.
__________________________________________
Denis McCarthy - Director - BAM
__________________________________________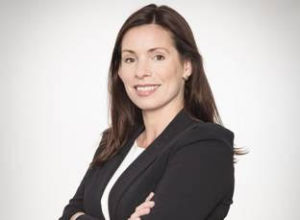 Eibhlin O'Connor - Clúid Housing Association
Eibhlin is Head of Delivery and has worked with Clúid since 2011. She won the Building and Design Woman of the Year at the Irish Building and Design Awards in 2017.
She has over 16 years' experience in the design and construction industry. Eibhlin is responsible for the design, procurement and contract administration for all construction projects.
_______________________________________
Felipe Engineer-Manriquez - Corporate Lean Manager - McCarthy Holdings, Inc.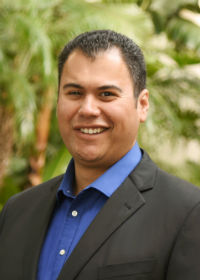 International Lean speaker, a serial intrapreneur, McCarthy Building Companies' first Corporate Lean Manager responsible for overseeing a comprehensive Lean program for the family of McCarthy Building Companies. Felipe Engineer-Manriquez is a committed Lean Practitioner with over eight years of direct experience implementing Lean on a variety of construction projects and is an active contributing member of the Lean Construction Institute.
A Jeff Sutherland Certified ScrumMaster® with years of weekly sprints moved to "Done" and user of Scrum to teach Scrum to fellow construction professionals via guided interactive learning - over 500 industry partners in under two years. A Project Management Professional (PMP®) continuously updating project management knowledge, experience, and the skills to bring projects to successful completion. A LEED AP BD+C United States Green Building Council professional, Engineer-Manriquez earned a bachelor of science in electrical engineering from the University of Illinois at Chicago and is a disciplined learner.
__________________________________________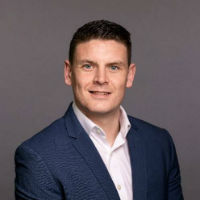 Fergus Nugent - Project Manager - Adrmac
Fergus Nugent is a Technical Manager at Ardmac, a leading specialist construction company. Fergus has significant experience in the construction industry and joined Ardmac as an Architectural Technologist in 2011. In his current role, Fergus manages a team of 20 BIM/ Architectural Technologists across Ireland, the UK and Europe. Fergus is also involved in researching and implementing digital technologies and processes to complement other LEAN initiatives with the team at Ardmac.
Fergus has a Bachelor of Science Honours Degree from Waterford Institute of Technology, is a member of the Chartered Institute of Architectural Technologists and is currently completing a Master Degree in Construction Project Management.
_____________________________________
George Farquhar - Engineering Services Manager - Irish Water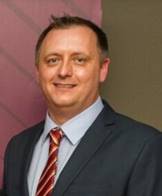 George Farquhar is the Engineering Services Manager in the Asset Delivery Management team at Irish Water.
In his role, he has the responsibility for standards, consistency and quality for delivery of the water and wastewater capital investment programmes. The planned programme over the five year period 2017 – 2021 totals a value of €3.5bn.
The role has direct responsibility for activities from planning stage through to construction completion and hand back to the business.
Prior to taking up this role, he has 20+ years in the water industry in the UK & Ireland and has a degree in Civil Engineering and currently studying diploma in Organisational Development and Transformation
__________________________________________
Henning Habberstad - Chief Advisor Digital Construction - Skanska Norway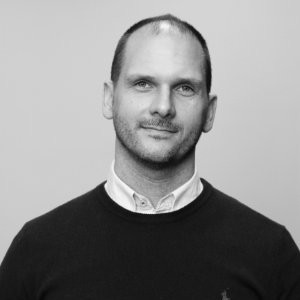 Henning is well-known both within Skanska and across the Norwegian industry as a strong advocate for BIM making people's lives easier, especially out on the construction site. With a number of years of on-site experience as an electrician, Henning went back to school to get a degree in BIM and went on to become a BIM coordinator in Skanska.
In 2017, Digital Construction arose as a specialized field in which BIM processes directly pulled from on-site workers' needs, which Henning was appointed to lead. He is frequently used as a guest speaker academic BIM lines as well as industry knowledge sharing arenas.
__________________________________________
Howard Ashcraft - Partner - Hanson Bridgett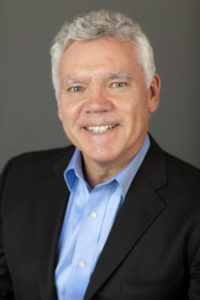 Howard Ashcraft has led in the development and use of Integrated Project Delivery and Building Information Modeling in the United States, Canada and abroad. Over the past decade, his team has structured over 130 pure IPD projects and worked on many highly-integrated projects.
He co-authored the AIACC's Integrated Project Delivery: A Working Definition, the AIA's IPD Guide and the text, Integrating Project Delivery (Wiley 2017) Integrated Project Delivery: An Action Guide for Leaders (Pankow Foundation 2018) and chaired subcommittees for the National Building Information Modeling Standard (NBIMS).
A partner in the San Francisco law firm of Hanson Bridgett, he is an elected Fellow of the American College of Construction Lawyers, an Honourary Fellow of the Canadian College of Construction Lawyers, a Fellow of the American Bar Foundation and an Honorary Member of AIA California Council. In addition to his professional practice, he serves as an Adjunct Professor of Civil and Environmental Engineering at Stanford University.
__________________________________________
Hugh Brennan - Founder - O'Cualann Co Housing Alliance
__________________________________________
James McNabb - Operations excellence, Innovation & Strategy Development Director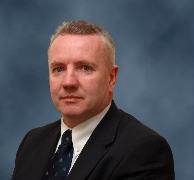 James is an Industrial Engineer with over thirty five years industry experience specialising in 'Value Add' and Strategic Growth Programmes to help companies become more stable, innovative and profitable. His core focus is in implementing Operations excellence initiatives using lean principles in organisations and supporting companies to develop products, processes and services that will strategically develop their company.
His experience includes work in Construction, Engineering, Concrete, Timber and Service environments such as architects, surveyors and civil engineering. James is a specialist in strategic change in terms of focusing on 'higher level' activities and company re-structuring for growth. He has exceptional personal interaction skills and can lead and facilitate a team, often managing strong diverging views. He has managed innovation/lean initiatives with a group of 90 company's over 3 years linked to Ulster University, DKIT, and Glasgow University with major commercial outcomes emerging.
Has over 35 years' experience in resolving operational related problems and helping companies grow, often through the complete reconfiguration of the service/product offering and their organisation.
He has implemented SCM/Competitiveness improvement programmes in over 100 manufacturing sites, of which at least 80% have experienced sustainable growth. These clients include indigenous Irish companies and foreign companies at home and in Europe.
His work has resulted in loss making companies being turned into profitable organisations. He is a specialist in Production and Operations Management programmes. He is experienced in working with SME's and larger organisations in resolving operational related problems, measuring and improving productivity, shop floor efficiency and rationalisation projects, through lean and continuous improvement.
He has worked with senior managers in the public and private sectors with particular emphasis on implementing lean principles, strategic change management and the implementation of business systems focussed on quality, productivity improvements, cost reductions and standardisation. James is an active director in Team BDS Ltd, Trade Partners International Ltd, and Zagnetics Ltd.
He also is a borard member of a number of Irish SME'e. He is also heavily involved in charity organisations such as Galway Visually Impaired Cycling club, Abalta special school for children with autism, and Ability West.
_______________________________________
Jan Koeleman - Partner - McKinsey & Company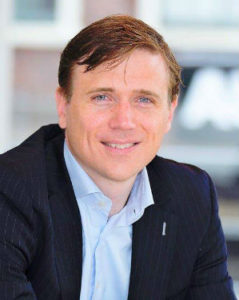 Jan is a Partner in McKinsey's Capital Productivity practice and a core member of leadership for both the Oil & Gas and Chemicals sectors. He has focused on large as well as small/mid-size capital projects on topics spanning the full development cycle of projects (from design/ concept optimization through to construction execution excellence).
Jan holds a MSc in Aerospace Engineering (in Design and Production of Composite Materials) from Delft University (2006) and a MBA from INSEAD (2009)
_______________________________________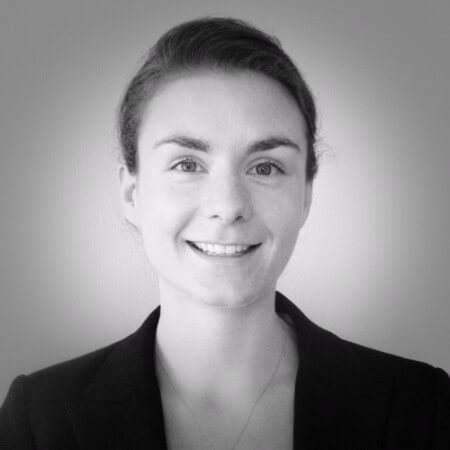 Jeanette Mair - Economic Research Executive - Construction Industry Federation
CIF's Economic and Policy Research Executive. Jeanette works with Federation policy committees and Directors, helping guide policy across a spectrum of economic / industry / fiscal / regulatory / development issues. Jeanette is also responsible for carrying out and commissioning new research, expanding the CIF's information databases, preparation of submissions and strategy papers and advocating on various industry matters to support CIF's dialogue with key policy stakeholders.
Jeanette joined the CIF in 2007 as Housing, Planning and Development Executive, a role she held until June 2017. She was Project Manager of CIRI (Construction Industry Register Ireland) from 2013 to 2017 during which time oversaw the establishment and operation of the new register. Jeanette has been Manager of the CIF's Register of Heritage Contractors since 2011.
__________________________________________
Joe O Sullivan - Regional Director - Sisk Grp (Pairc Ui Caoimh Project)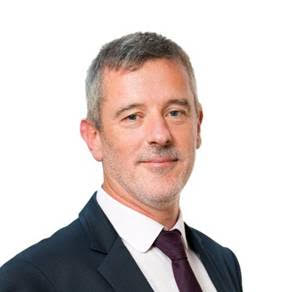 Joe started his career as an engineer and contract manager in the UK, working both with main contractors and large subcontractors on a variety of projects, including commercial, hospitals and industrial work, joining Sisk during this time.
He returned to Ireland in 1997 and has since concentrated on working in the Life Sciences sector, delivering a variety of construction and project management solutions from large scale new-build to small but complex retro-fit projects on live campus environments for large multi-national clients. Joe's focus is on relationships and people – this he feels is what really delivers successful projects.
________________________________________
John Dyson - Head of Global Capital Projects - GSK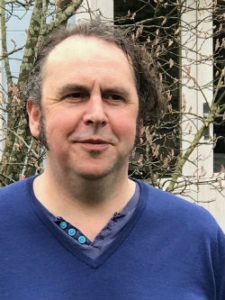 After leaving Newcastle University in 1988 with a degree in Biochemistry and Nutrition, John joined Eden Vale (part of Grand Metropolitan) in 1989 as part of their graduate programme.
Moving from quality assurance into production management and experiencing his first merger he left the then Northern Foods, to join SmithKline Beecham, not before spending time in the dairy industry in Switzerland.
In 1995 he dipped his toe for the first time into project management in the Central Consumer Healthcare projects group which eventually became Engineering Technology and Capital Management for GlaxoSmithKline in 2000.
John managed a diverse group of projects in many countries from the innovation and development of a high speed filling and packaging equipment, the building of a high containment cytotoxic plant and programme managing the company's response to major regulatory issues.
In 2008 John became Vice President and Head of Global Capital Projects delivering large capital projects for both the manufacturing and R&D divisions of GSK. The project management team managed a portfolio of more than £2 billion on a global basis. In collaboration with the University of Birmingham he led the development of an MSc in Industrial Project Management and was awarded a Professorship in 2012. He joined the board of the European Construction Institute in 2013.
John has a passion for modern methods of design and construction. He set up the Front End Factory – a rapid, innovative and collaborative method of analysing which investments best meet the company strategy and driving Design to Value. This was described as "Industry Best Practice" by McKinsey 2015.
He has led the development and testing of the first Pharmaceutical componentised solution – "Factory in a Box" which was test-built in Kent in 2015 and was delivered as an operational facility in 2017, featured in the UK Government Farmer Report. John became VP, Head of Capital Strategy and Design for GSK and is actively involved in Build Off-Site, Constructive Collaboration and inputs into government and industry working parties.
John now works independently and in collaboration with Industry and Universities, works on key infrastructure projects while advancing approaches to both project management and construction.
__________________________________________
Katie Jones - Lean Development Manager - Graham Group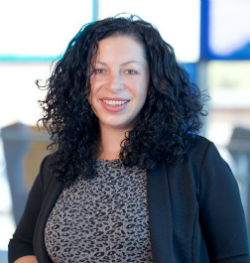 Katie has a wealth of expertise in change management, Lean deployment and performance improvement. Katie joined GRAHAM in 2017 as the Lean Manager whereby her role is to lead the Lean Deployment Strategy.
The mission is to deliver what our customers require, right first time, every time within a safe and sustainable continuous improvement business. The vision is to increase value and remove waste from our processes.
Katie's competencies were founded on her first-hand experience within Highways England, who developed the industry leading approach for Lean within construction.
Katie delivers and coaches staff in Lean techniques, including collaborative planning. Katie has a network of contacts and a deep understanding of the needs, aspirations and expectations of different client and DfT stakeholders
__________________________________________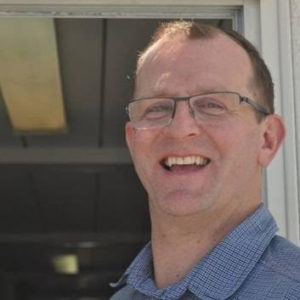 Niall Sommers - Director - Fluor Corporation

__________________________________________
Peter Bennett - Metrolink Design Coordinator - TII
Peter is the Design Coordinator for the est. €3 Billion MetroLink project at Transport Infrastructure Ireland (TII) where he leads a skilled team of engineers and coordinators responsible for monitoring design development for the most complex megaproject in the history of the state.
Peter has worked for over 10 years on national and international rail projects in both the public and private sector, in a variety of roles from Systems Engineer to Interface Manager, and has been involved in construction for most of his career, starting as an apprentice electrician almost 20 years ago.
__________________________________________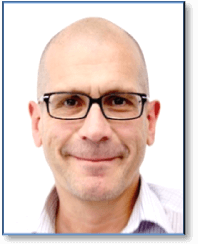 Dr Peter Court - MEP Project Leader - TAKT Consultancy Limited
Peter is a professional and highly motivated MEP Project Leader, Engineer and Lean Construction practitioner with a track record of achievements across a portfolio of large, complex multi-discipline projects within the building, civil engineering and transportation sectors.
With over 40 years in the Mechanical and Electrical Construction Industry, Peter has delivered a wide variety of projects across various sectors in the UK and overseas including Australia and the French speaking province of Quebec in Canada,from bid stage to successful handover.
As an MEP Leader, the key responsibilities he has undertaken include; establishing high performing project teams; defining and communicating project objectives that are clear, practical and attainable; procuring the project requirements such as design and production information, material and equipment,labour and sub-contractors;all together withmanaging the constraints of the project management key deliverables which are safety, cost, time, scope and quality. Alongside this is the recognition of risks and opportunities that arise, and problem-solvingactionsto aid the project to deliver its core objectives.
For the past 15 years of his career, Peter has worked as a project leader for Crown House Technologies, part of the Laing O'Rourke Group of companies. Wishing to widen his opportunities to implement his Lean Construction thinking and implementation, in 2017 Peter decided to form his own specialist MEP Lean Project Delivery Consultancy, known as TAKT Consultancy Limited. Its goals are to transform traditional MEP construction into a modern process of assembly, using lean and agile manufacturing techniques applied to construction.
Peter's passion is to share and apply the knowledge he has gained to the projectshe is involved with to drive efficiencies in cost, labour and productivity, to improve health and safety performance, and to help transform the way we construct.
__________________________________________
Peter McCaughey - Managing Director, IJM Timber Engineering Ltd.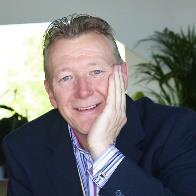 Peter has a long career in the construction industry, which included periods in every aspect of the business that he now manages. Commencing with his on-site work over 40 years ago at which time he completed a CIOB Site Management Program. He then worked through, design, surveying and project management aspects of the building business until he moved to IJM Timber Engineering Ltd. in the mid 80's.
Here he acted as Development Manager in the company's export drive into America and then developed a start-up company in south east England. Through his skills attained in both an R&D Programme at Stamford University England and a Senior Management Programme in IMI, he has been pivotal in the continuous product development and process re-engineering that has help position the company as the industry leader in the sector. During the 90's he became the General Manager and lead the company to a period of annual significant growth having three production facilities between Ireland and the UK.
Peter has gained extensive knowledge and expertise in International markets for construction products/services and he also qualified in the International Leadership for Growth programme with the goal to expand internationally until the downturn hit in 2007.
He then had to turn his focus to managing a deepening recession and was appointed Managing Director in 2008 to handle this challenge. Peter very quickly responded to the downturn and protected the business for the economic crisis of that period. During that time, Peter created a lean model for operations that has stood the test of time and underpins current growth. He personally leads innovation and lean teams in the business. This focus has afforded him the ability to once again get the business to not only achieve the pre-crisis turnover but to grow it significantly at an annual rate of 20-25% and resuscitate the expansion plan shelved 10 years ago.
He was also Director of the TQBI (Timber Quality Bureau of Ireland) and is currently Chairman of ITFMA.
On a personal level Peter has a 2nd dan black belt in Judo and was a key member of the Irish Judo Association and Assistant Manager to the Irish team.
__________________________________________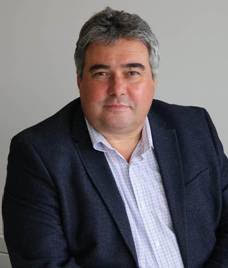 Ralph Montague - Architect, BArch MRIAI - Managing Partner, ArcDox BIM Consultants
Ralph Montague is managing partner of ArcDox, a specialist BIM (Building Information Modelling) consultancy practice based in Dublin, Ireland, providing professionally managed advice, production, support and training services to the construction and property industry. A registered architect with over 25 years' experience in managing large projects, Ralph endorses BIM as a more cost effective and highly efficient way of producing and managing design and construction documentation. and improving the building process.
Ralph is a member of the National BIM Council of Ireland and coordinator of the Construction IT Alliance (CITA) BIM Group. In these roles, he has been instrumental in leading the development and adoption of BIM in Ireland since 2009. As past chairman of the Royal Institute of Architects of Ireland (RIAI) practice sub-committee for BIM, Ralph has represented Ireland on the Architects Council of Europe (ACE) BIM Working. He is also the current chair of the National Standards Authority of Ireland (NSAI) Technical Mirror Committee on BIM, monitoring the work on European Committee for Standardization (CEN TC442) and International Organization for Standardization (ISOTC59) technical committees on BIM standards. Ralph is also a part-time lecturer at Trinity College Dublin School of Engineering Post-Graduate Diploma in Project Management.
__________________________________________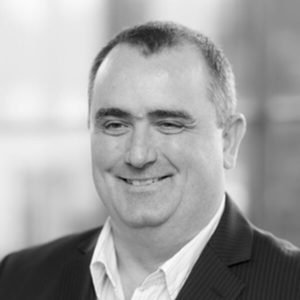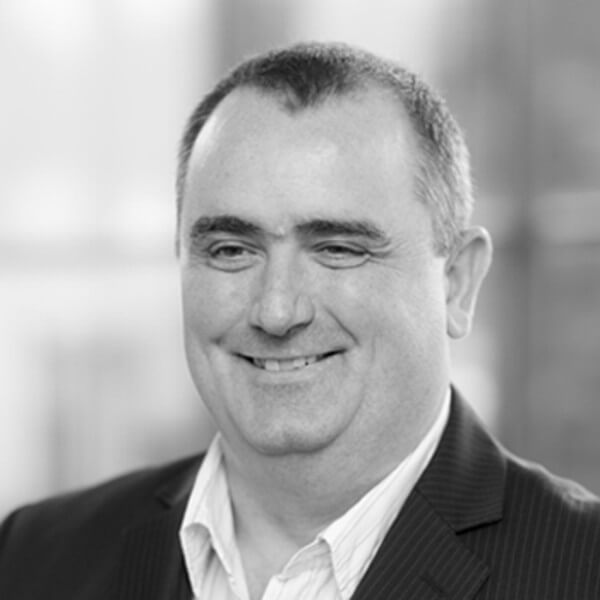 Richard Casey - Director Ireland/Europe Operations - DPS Group Global
Richard is a Senior Lean Construction Productivity Manager with DPS. Richard has over 20 years' experience in the global Semiconductor High Volume Manufacturing and Construction Sectors completing Project Management, Systems Design and Lean Program Implementation.
Richard has significant experience in lean principles implementation of productivity systems and structure for manufacturing and construction as well as extensive experience in developing productivity improvement systems to reduce waste and eliminate impacts from design through to commissioning for large capital projects.
Richard is author of a number of papers on 'People Development' and has published his own book on goal setting and problem solving techniques for new managers. Richard has developed Trade productivity improvement systems such as the Daily Milestone tracker (DMT), Constraint Log Implementation and Last Planner® for tracking and managing large scale project progress.
_______________________________________________
Richard Fitzpatrick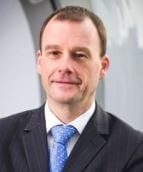 Director for Programme Management & Project Controls
National Paediatric Hospital Development Board
__________________________________________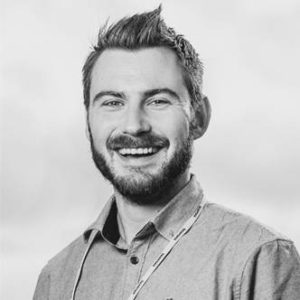 Roar Fosse - Head of Department BIM & VDC - Skanska Norway
Roar is passionate about supporting project teams with modern ways of working by aligning lean process thinking with BIM-related technology advancements. He completed his master's degree on applying lean principles to improve on-site construction work, but started his Skanska career as a BIM coordinator.
After a few assignments of lean-related efforts, he was able to combine the two as part of a strategic group developing a new framework for modern collaborative project practices, henceforth known as Virtual Design and Construction (VDC).
In addition to advancing practices in Skanska Norway, Roar is also active on arenas across the industry through being a board member of LCNO (Norway's equivalent of LCI) and DKT (one of Norway's biggest conferences on digitalization in construction), as well as being a frequent guest speaker and master thesis advisor at the Norwegian University of Science and Technology.
__________________________________________
Rob Hughes - Geo Survey Manager – Jones Engineering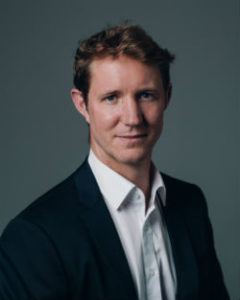 Rob joined Jones Engineering in February 2013 to improve the M&E construction model through the implementation of various Geo-Survey techniques.
His responsibilities include the day to day management of JEG Geo-Survey Division - which supports all M&E construction within the group, and supplies customers with various high quality survey solutions.
He continually researches new instrumentation and techniques to ensure that Jones Engineering and their clients benefit from potential improvements. Rob has overseen the integration of 3D Laser Scanning into the Jones Engineering portfolio – producing point cloud data for both design and validation purposes.
__________________________________________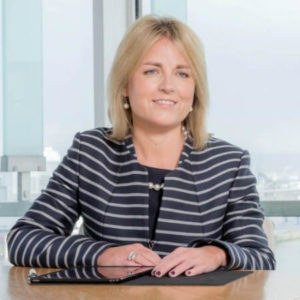 Rhona Henry - Partner & Head of Construction - Matheson
Rhona is a Partner and Head of Matheson's Construction and Engineering Group. Rhona specialises in the build out of capital projects in the energy, pharmaceutical and ICT markets, construction project finance and PPP construction. She typically advises clients on a full suite of project / construction related agreements spanning from project agreements and building contracts to professional appointment contracts, collateral warranties, direct agreements, interface agreements, bonds, project supervisor appointments and a wide range of sub-contracts.
__________________________________________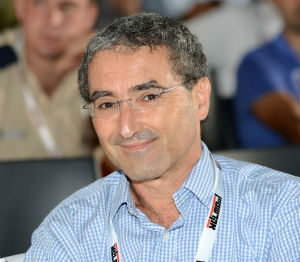 Rafael Sacks – Professor, Civil and Environmental Engineering, Technion – Israel Institute of Technology
Rafael Sacks is a Professor of Construction Engineering and Management at the Technion - Israel Institute of Technology. He is the Vice-Dean for Graduate Studies and Research in the Faculty of Civil and Environmental Engineering, and he was Head of Structural Engineering and Construction Management from 2012-2015.
Rafael's research focuses on the synergies of Building Information Modeling (BIM) and Lean Construction. Recent work at the Seskin Virtual Construction Lab at the Technion, which he leads, has included: development of BIM-enabled lean production control systems; statement of the requirements for good work flow in construction and the Construction Flow Index; semantic enrichment of BIM models using machine-learning and rule-processing, with application to BIM interoperability, model acquisition from point-cloud data, and code-compliance checking.
He is a co-author of the "BIM Handbook", currently in its 3rd edition, and the lead author of a new book on Lean and BIM implementation in construction, "Building Lean, Building BIM: Changing Construction the Tidhar Way". He has a rich record of journal publications and was awarded the ASCE Thomas Fitch Rowland Prize for research in construction management in 2016.
__________________________________________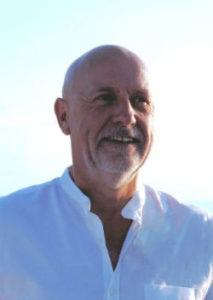 Stephen Greenhalgh - Lean Specialist - Highways England
Stephen Greenhalgh has over 30 years' experience in civil and highways engineering and is aLean Manager within the Lean Groupof Highways England. Highways England is the public sector company owned by government and set up to operate and improve the motorways and major A roads in England.
Stephen has been a highways project manager with Highways England (formerly the Highways Agency) for over 10 years and has delivered several major road infrastructure improvement projects including major bypasses, bridge replacement projects and more recently the smart motorways around Leeds and Manchester. Prior to joining Highways England, Stephen worked in both the private and public sectors as both a designer and project manager on a variety civil engineering schemes.
After several years using lean techniques within his own projects, Stephen joined Highways England's Lean Division a few years ago.He is responsible forthe implementation of lean within Highways England's supply chain, developing the use of collaborative planning and visual management to improve customer value, drivecontinuous improvement, encourage collaboration and eliminate waste.
Stephen is also a researcher at the University of Salford undertaking a Profession Doctorate where he is investigating organisational lean maturity and how this impacts on contract and project performance.
__________________________________________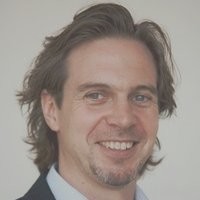 Stephen Byrne - Head of Design & Delivery - DAA
Stephen is the head of design & delivery at the daa where he leads a highly skilled team responsible for all airport infrastructure & development projects.
His experience, spanning over 20 years, includes the planning, design and delivery of an international portfolio of complex airport, stadia, bridge and building projects.
__________________________________________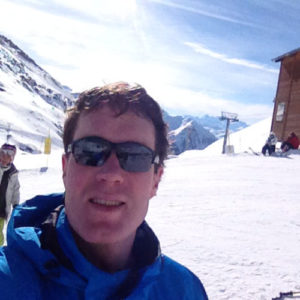 Shane Collins - Project Manager - Merck MSD
Experience Gained in Project Management, Biotech, Sterile fill finish, Chemical & Process Engineering & Utilities.
_____________________________________________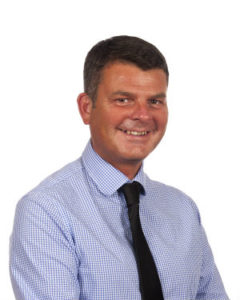 Simon Caklais - Managing Director – Gilbert & Goode Ltd.
Simon is a Chartered Construction Manager with over 30 years' experience in the Construction Industry, managing major capital investment portfolios, programmes and projects, as well as leading the strategic development and operations of construction businesses.
Simon is currently the Managing Director of Gilbert & Goode Ltd, a Cornish Building Contractor and Development Company, who are undergoing lean transformational change in order to improve the productivity, performance and profitability of the business, which should also see it being the first construction sector company worldwide to attain the new ISO 18404 standard in Lean & Six Sigma.
As a former Head of Projects for BAA, Simon has been at the forefront of industry innovation and best practice, from the time Rethinking Construction was launched under the leadership of BAA's then CEO Sir John Egan, and he has pioneered a number of progressive industry initiatives such as: Implementing First and Second Generation Frameworks, developing BAA's Major Project Process, leading off-site manufacturing trials and establishing Heathrow's first Construction Logistics Consolidation Centre.
Simon is also a non-executive Director of the CIOS Local Enterprise Partnership, representing the construction and housebuilding sectors and has been the Chair of the Cornwall Constructing Excellence Hub for the last four years.
_____________________________________________
Dr Steven Ward MCIOB - RSS18404 Lean Expert - Lean Construct Ltd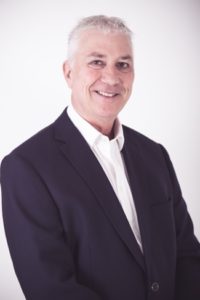 Steven has a lifetime of construction experience beginning as an apprentice carpenter, progressing to chartered builder and achieving a doctorate in civil engineering. His research examines critical success factors for the application of lean thinking within the construction sector.
He understands the industry at a very practical level and has utilised this knowledge to help many organisations successfully apply lean thinking to the design, construction and maintenance of the built environment.
Steven began work with lean in 2001 with Bristol based Pearce Group (now ISG) where he was encouraged to pursue his interest in lean thinking. Collaborative Planning Techniques were developed and applied which resulted in project lead time reductions of 30% in the Hotel & Retail sectors. In 2004, he joined the BRE's Construction Lean Improvement Programme (CLIP) as a master engineer, utilising his ability to practically apply lean thinking to construction. In 2009 Steve began work for the University of Dundee, leading the Scottish Construction Centre's lean programme and working as the academic supervisor for a Knowledge Transfer Partnership (KTP) with a local construction company, in addition to the wider brief of embedding lean thinking within the Scottish Construction Sector. The three-year KTP resulted in a five-fold increase in profit against a static turnover, an "outstanding" classification from the Technology Strategy Board and a best of the best finalist.
In 2016, Steven's knowledge and experience of lean was examined by the Royal Statistical Society and he achieved ISO 18404 certification at the highest level as "Lean Expert" one of the first in the world to meet this standard.
Steven first worked in Ireland in 2006 at the Intel site and in 2013 led a successful Lean Pilot on behalf of CIF with seven MEP contractors. Steven continues to fully support LCI and the Irish Construction Sector.
A systems thinker, passionate about helping teams and individuals succeed, Steven is leading practitioner of continuous improvement within the construction sector.
______________________________________________
Tom Chapman - Head of US Construction - IPS Integrated
__________________________________________
Discussion Panel
Ralph Montague - IBM
Clare Penny - CITA
Alan Hoar - CITA
__________________________________________