Deliver Projects Better, Faster, Together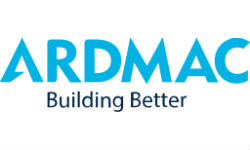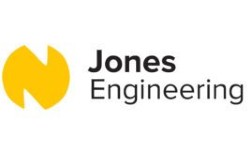 08.40am

Richard Fitzpatrick - Lean Construction Ireland Chair
08.55am

Minister Darragh O'Brien - Minister for Housing, Local Government and Heritage
09.10am

Dr. Avril Behan - Director & Dean - Technological University Dublin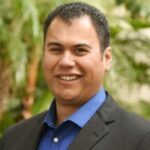 Stream D: Developing Lean Capabilities
09.45am: 
Felipe Engineer-Manriquez –  National Director of Lean Construction – McCarthy Building Companies, Inc
International Lean speaker, host of The EBFC Show design and construction podcast, a serial intrapreneur, Felipe Engineer-Manriquez is a committed Lean practitioner with two decades of construction industry experience. Engineer-Manriquez is an active contributing member of the Lean Construction Institute and is an approved instructor/facilitator.  Engineer-Manriquez was honored with the Lean Construction Institute (US) Chairman's Award during the 21st Annual LCI Congress (Oct. 14-18, 2019) for contributions to the Institute and the design and construction industry as a whole.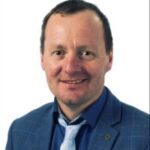 10.05am:
Andrew Norris – Technical Director – Suir Engineering
Time served electrician who has progressed within the company over the last 23 years.
Managed projects in the UK and Ireland from Category 1 Waste to Energy projects(Runcorn TPS and Air Products TV2) to Pharmaceutical(Genzyme),Dairy processing,(Glanbia) and renewable Energy(Cordal Wind Farm).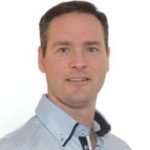 10.25am:
Martin Searson – Founder & CEO – Quality Positive Ltd
Martin had an extensive Quality Management experience from working on projects across a range of sectors including Data Centres, Bio-Pharmaceutical & Industrial Manufacturing. Committed to meeting client expectations, ensuring the highest quality standards are met while delivering value to the client.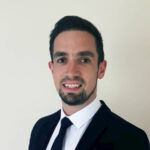 Stream E: Lean & Offsite Construction
11.15am:
Brian Kennedy – Managing Director – Vision Built
Brian Kennedy is Managing Director of Vision Built who are a leading design, manufacture and install company supplying offsite systems to the UK and Irish Market. Vision Built design and manufacture both 2D cold form steel panelised and 3D volumetric modular systems which allows them the flexibility in design to suit a variety of building types.
Brian is a chartered engineer with over 15 years' experience working as a director in charge of major projects utilising offsite building techniques.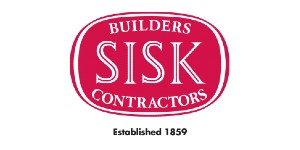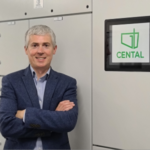 11.35am:
Brian McGuire – Co- Founder & CEO – Cental Ltd.
Brian McGuire is Co-Founder and CEO of Cental Ltd., a design-and-build company based in Carlow, Ireland which manufactures modular technical solutions to house IT, Electrical and Mechanical equipment for the Data Centre, Utilities, Oil & Gas and Marine markets.
Brian has over 24 years' of experience and is an innovator and champion of modular and pre-fabricated solutions.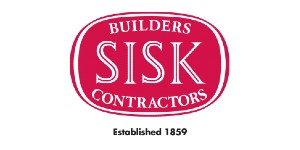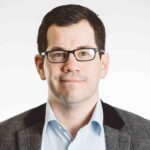 11.55am:
James Blanchfield – Pre-Contracts Manager – Modubuild
James Blanchfield (MBA) is Pre-Contract Manager with Modubuild.
Headquartered in Kilkenny, with offices in UK, Netherlands, Belgium and Finland, Modubuild are leading the way in modular construction. With emphasis on biopharm & data storage sectors, Modubuild specalise in the delivery of offsite modular construction systems, internal modular construction and prefabricated GMP/ISO classified buildings.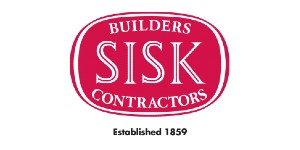 Virtual Lunch Session 12.45pm
Solution Supplier Case Study 1
Solution Supplier Case Study 3
Solution Supplier Case Study 5
Solution Supplier Case Study 2
Solution Supplier Case Study 4
Solution Supplier Case Study 6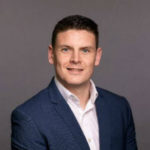 Stream F: Digitisation - Enabled Productivity
1.30pm:
Fergus Nugent – Technical Manager – Ardmac
Fergus Nugent is a Technical Manager at Ardmac, a leading specialist construction company. Fergus has significant experience in the construction industry and joined Ardmac as an Architectural Technologist in 2011. In his current role, Fergus manages a team of 20 BIM/ Architectural Technologists across Ireland, the UK and Europe.
Fergus is also involved in researching and implementing digital technologies and processes to complement other LEAN initiatives with the team at Ardmac.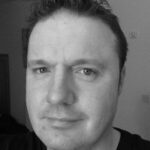 1.50pm:
David Purdon – Senior Applications Specialist – Diatec
David is a qualified Industrial Designer & Building Technologist and Autodesk professional user in private practice since 1994. He transitioned to the Autodesk channel in 2000 as a Technical Specialist while expanding into IT, Cloud and Virtualisation.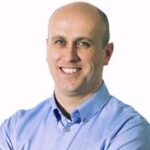 2.10pm:
Kevin McHugh – Associate Director – Mace Group
Kevin brings experience from a uniquely diverse series of roles he has undertaken during his career to date. From Senior Project Engineer, Project Manager, Construction Manager and Construction Supervisor, to Planner and Project Manager. Kevin has developed an in depth understanding of what it takes to deliver lean construction understand the requirements and apply Lean techniques to underpin his construction management experience at each stage of a project.